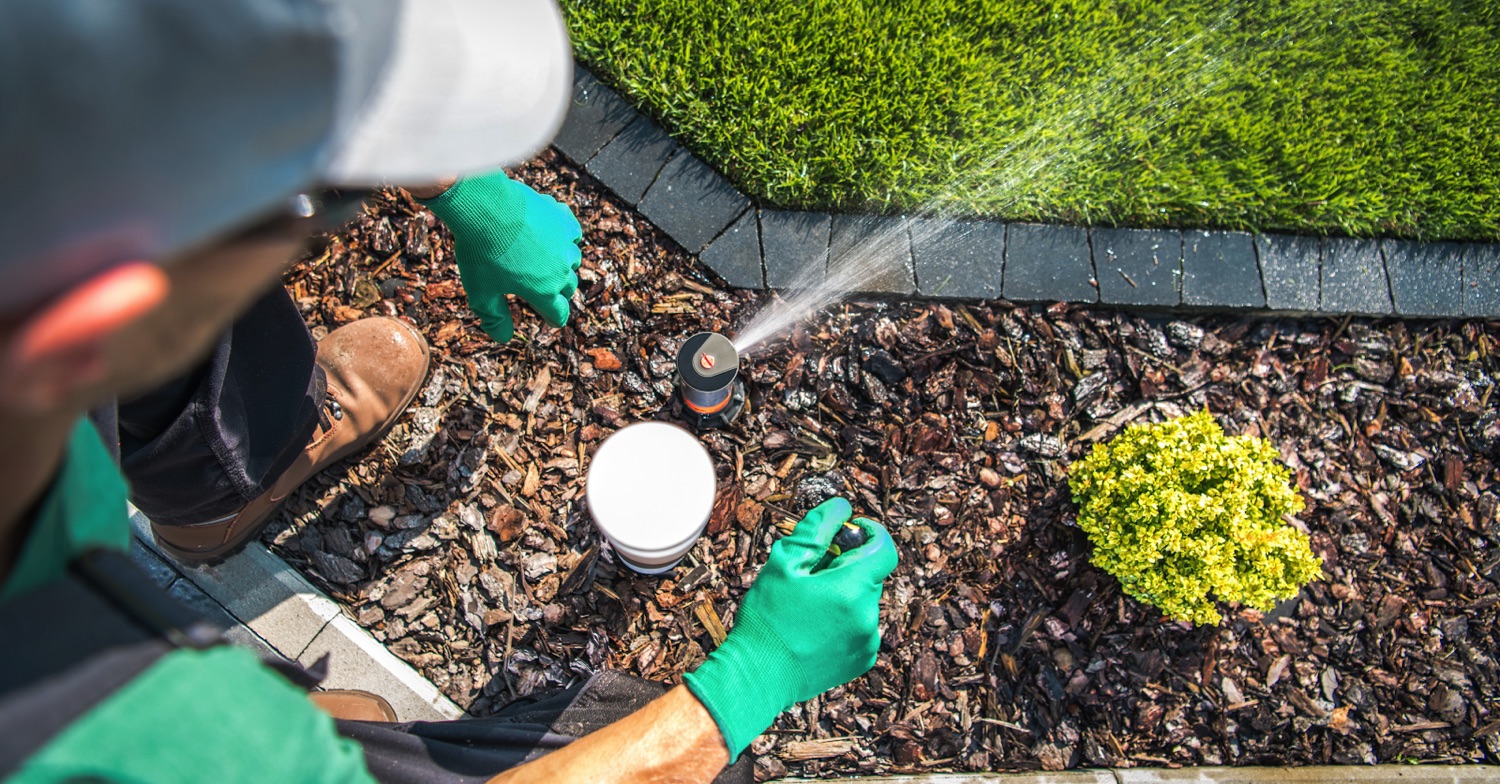 The landscaping industry offers promising opportunities for those with a green thumb and an entrepreneurial spirit. Kickstarting a landscaping business can be a relatively simple process, but it's important that you lay a strong foundation for your business to thrive. To help you get on the right track, we've put together a step-by-step guide on how to start your own landscaping business and a list of essential landscaping equipment.
We will go through each step in greater detail, but here's an overview:
Step 1: Figure out what kind of landscaping business you want to start.
Step 2: Define your scope of services and business plan.
Step 3: Identify your ideal customer and create a potential customer list.
Step 4: Budget out your initial expenses.
Step 5: Pick a unique name and branding for your landscaping business.
Step 6: Purchase your landscaping equipment and supplies.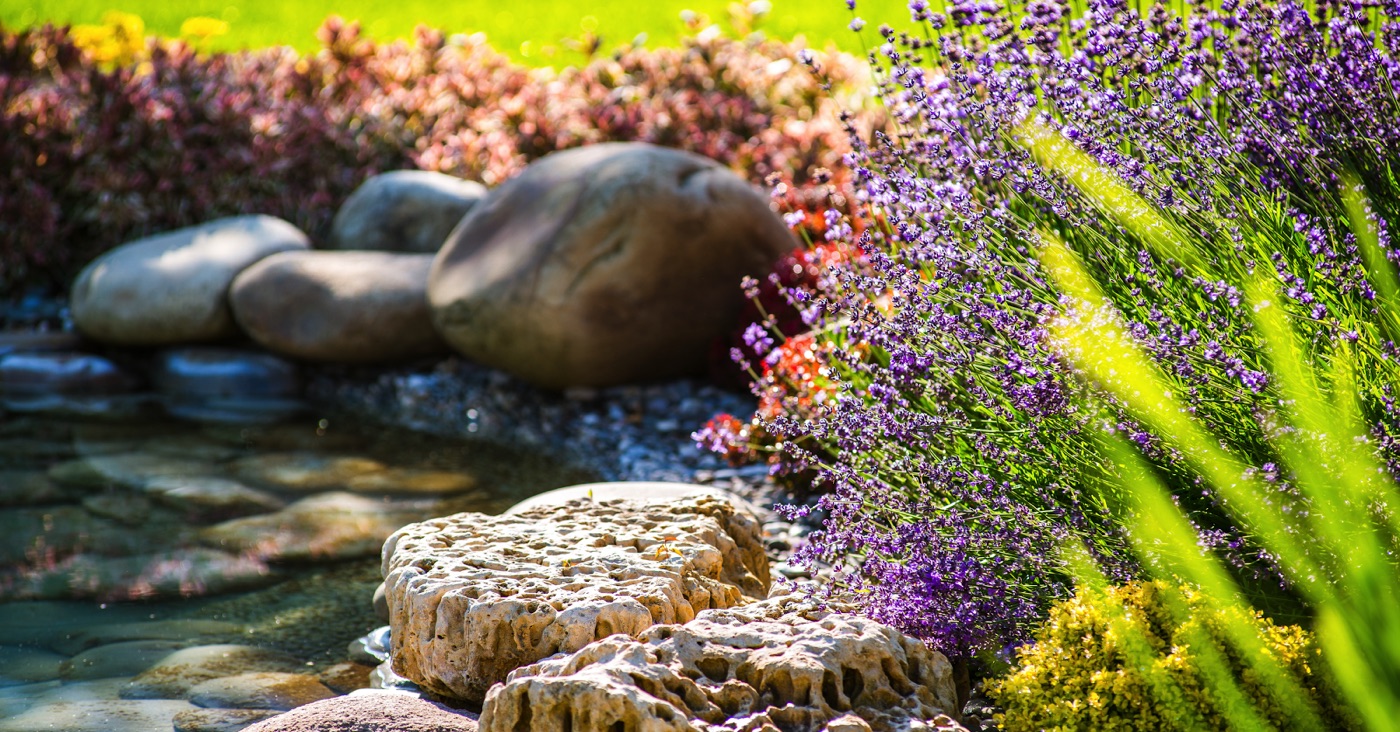 Step 1: Figure out what kind of landscaping business you want to start.
Before you can start a landscaping business, you have to determine what kinds of services you want to provide. Of course, your services may evolve over time, but having a framework for your business starting out will help you determine your ideal customer base, equipment and several other foundational steps.
Here are a few options to consider:
Landscape Construction vs. Landscape Maintenance
Landscape construction involves the design and installation of an outdoor environment, including the irrigation system, softscapes and hardscapes. Hardscapes include using resources such as plastic, wood or stone to create outdoor features ranging from pathways and fences to fire pits and waterfalls. Softscapes are created using plants and other organic elements. Contractors in this sector focus on landscape design and architecture.
Landscape maintenance, also known as groundskeeping, is all about maintaining the health and aesthetic of an outdoor space. This involves a wide variety of tasks including mowing the lawn, mulching, fertilizing, weeding, pruning and even installing lights and removing snow during the winter months.
Depending on your level of experience and areas of expertise, one of these landscaping business options may be better suited for you.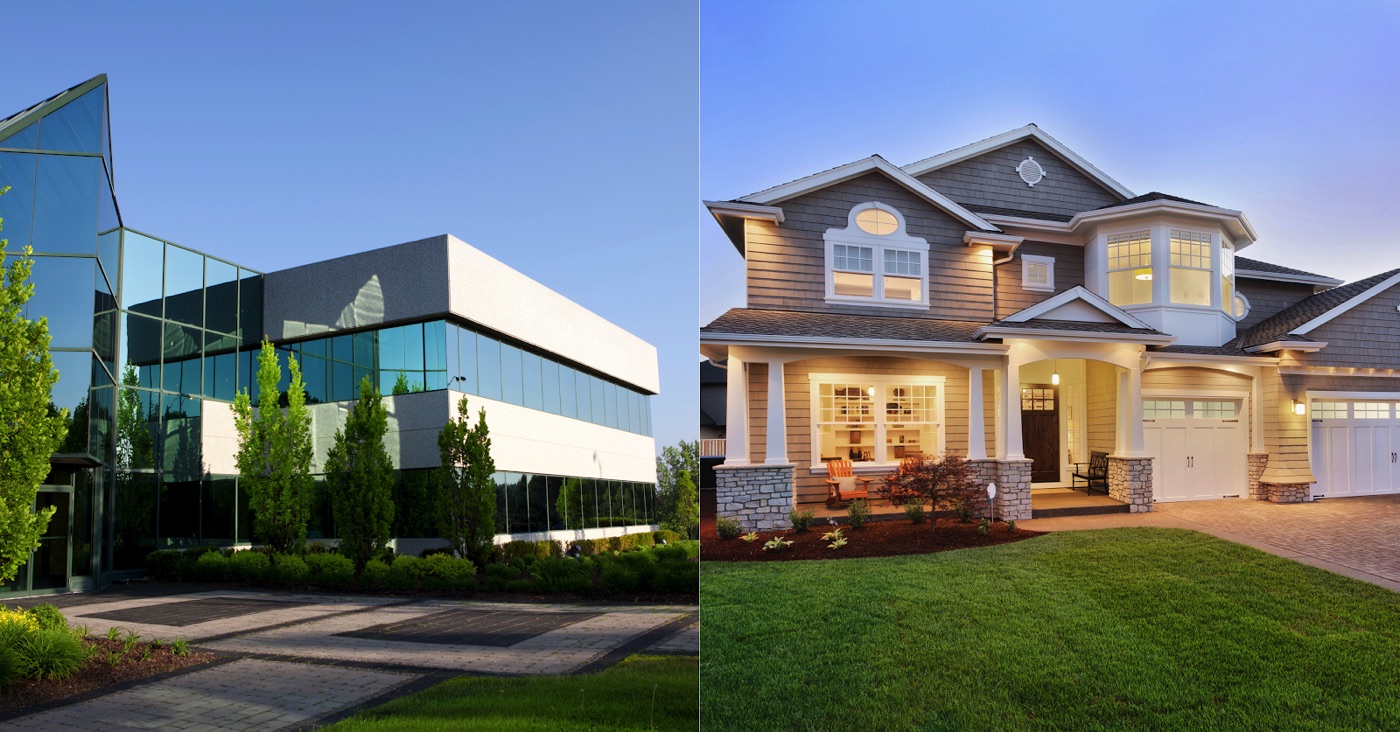 Commercial Landscaping vs. Residential Landscaping
Commercial landscaping involves creating and maintaining organic environments for businesses. Contractors focused in this area may oversee basic lawn care or even design interior landscaping features for office buildings (interiorscaping). While some businesses may want simple maintenance services, others may desire landscaping installations that represent their company values and culture. Commercial landscaping is all about communicating a business' personality and professionalism at the same time. If this is done well, it provides an inspirational environment for employees and customers alike.
Similar to commercial, residential landscaping involves everything from detailed landscaping and installation to routine maintenance. Homeowners want their homes to speak to who they are. Perhaps they want a backyard space with an outdoor kitchen where they can entertain guests. Maybe they desire a more tranquil environment that will improve their home's curbside appeal. Some clients may just be wanting someone to come mow their lawn every two weeks.
Regardless, residential landscaping professionals should ensure that their clients' yards are as functional as they are beautiful.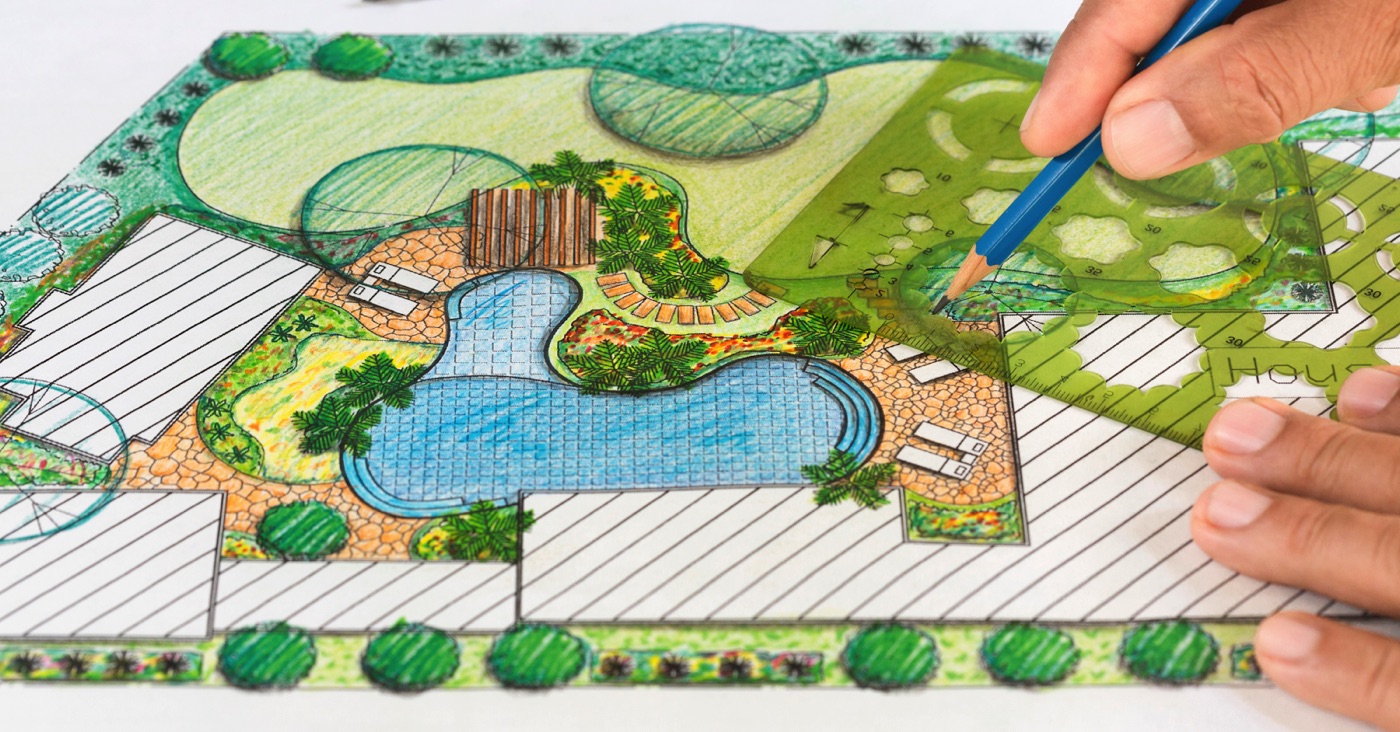 Step 2: Define your scope of services and business plan.
Now that you have a general understanding of the areas of landscaping that you can go into, it's time to define your scope of services. It's important to keep in mind that you should never offer services that you don't feel confident about providing. Starting out, you may want to offer basic lawn care services. That's okay! There is room to learn and grow as your business progresses, but you should never promise to deliver a service that you may not be able to follow through with.
Here are some of the typical services that landscaping businesses provide:
Lawn care and exterior maintenance
Laying sod, mulch and hydroseeding
Applying fertilizer, herbicides and insecticides
Interior and exterior landscape design and installation
Next, you'll develop your business plan. This will help you organize the operational details of your business. A thorough business plan should include the following:
A summary of your business and its services
A description about how your business will provide value for your clients
A budget and projected income
Proposed marketing and business strategies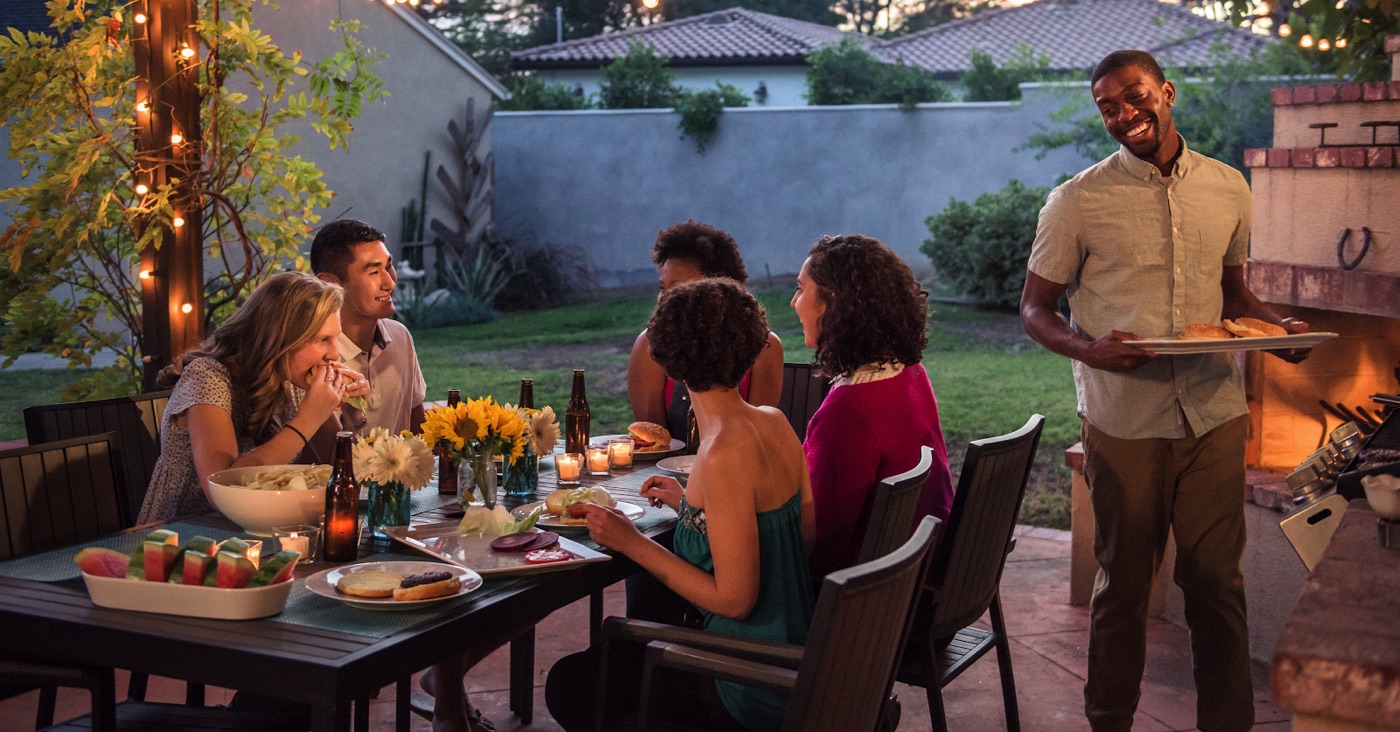 Step 3: Identify your ideal customer and create a potential customer list.
Identifying your ideal customer will be determined largely by what kind of landscaping business you've decided to start and what services you'll provide. A good question to start with is "What type of client would be interested in the services my business offers?"
If you are interested in focusing on commercial landscaping maintenance, then an executive at a large corporation seeking out a landscape contractor to install a new entryway water feature would not be a good fit for your business. Perhaps the manager at the new coffee shop downtown who is looking for someone to take care of their lawn and flowerbeds would be a better contact to start with.
Make a list of ten traits your ideal customer would have. Then make a contact list of potential customers or people within your network who could connect you with other potential clients. Think about family members, friends and colleagues who may fit your ideal customer list, and reach out to them. After all, you only need one "yes" to get started.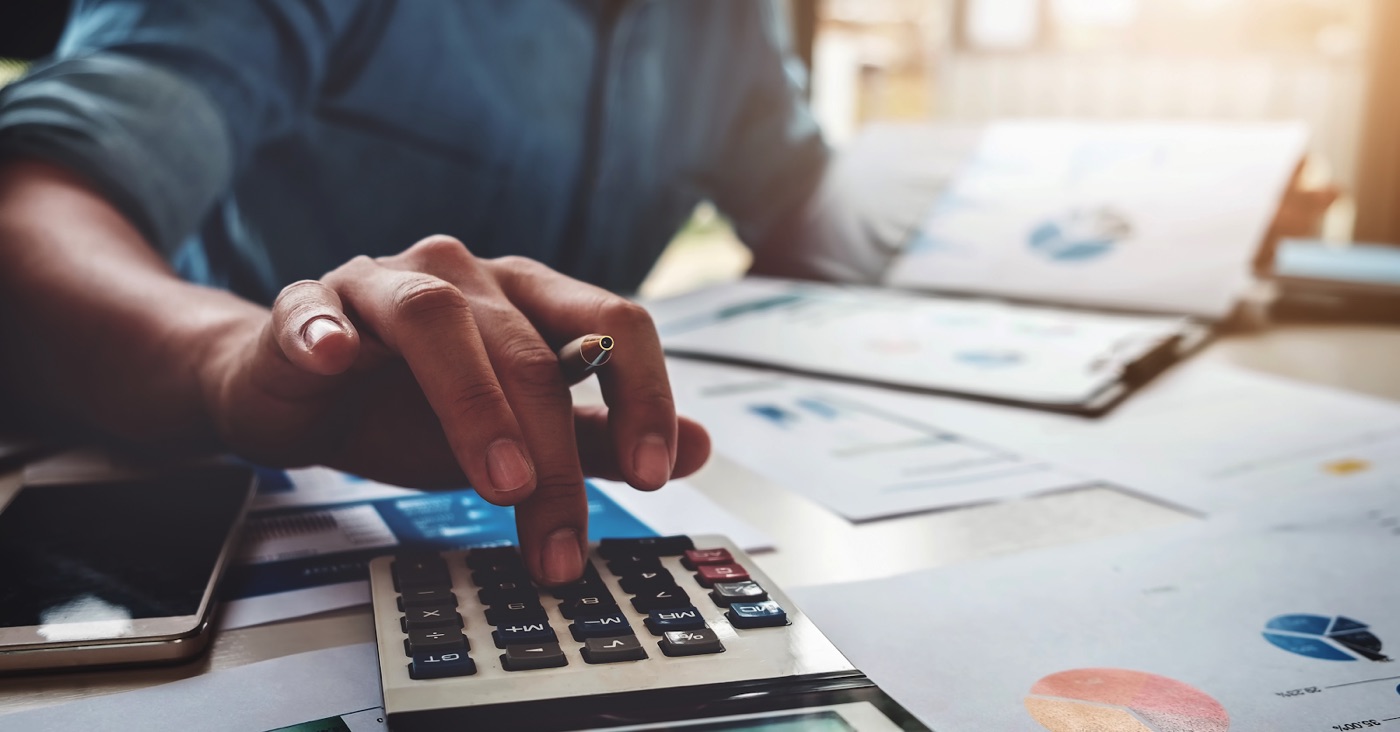 Step 4: Budget out your initial expenses.
It's important to think through the initial expenses your business will require to get started. Here is a list of potential initial expenses to consider before starting your landscaping business:
Equipment and maintenance: Purchasing landscaping equipment can be a bit overwhelming. There are often lease and rental options that might be a better option for you initially. If you choose to buy upfront, don't feel like you have to purchase everything all at once. Start with the essentials, and you can buy more as your business grows. You should also factor in fuel and maintenance costs to ensure that your tools are performing efficiently.
Transportation expenses: Whether it's a truck, van or trailer, you will need to secure some form of transportation to get yourself, your team and your equipment to the job site. Also consider the service area that your business covers. This will help you determine other expenses related to travel, such as gas.
Legal fees, insurance and permits: Depending on where you are located and what services you plan to offer, there may be specific permits and licenses that you are required to have in order to start a landscaping business. Research your state and local government's requirements to make sure you set yourself up for success. It is also important to invest in the proper business insurance to keep you and your company protected.
Advertising and Marketing: Word-of-mouth advertising is a great way to get your name out there, but in order to build up your client base, it's important to expand your reach through other forms of marketing. Establishing an online presence with a website and social media accounts is a great way to showcase your work and build credibility with potential customers. Printed items, such as business cards and flyers, are also helpful to have to hand out as you interact with potential customers.
Your local supplier may have a service they can offer to help you design your logo and basic marketing materials. Marketing and advertising are essential investments for your business, so make sure you budget accordingly.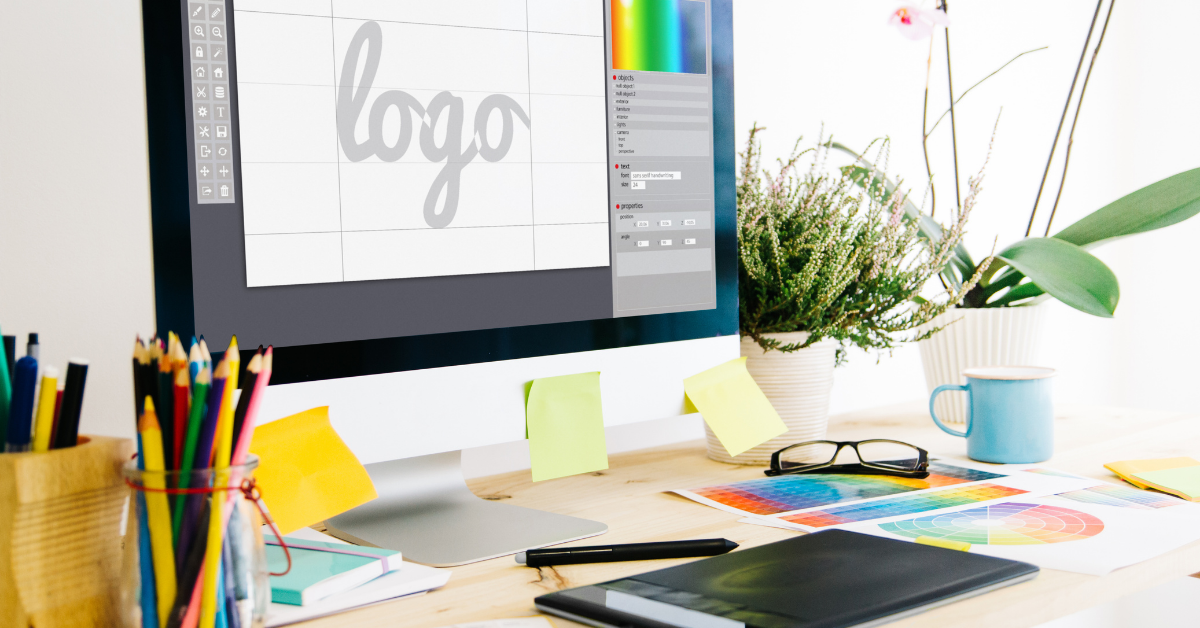 Step 5: Pick a unique name and branding for your landscaping business.
The name of your landscaping business should be unique. Check out the names of other landscaping companies in your area to make sure yours isn't too similar. While it's fun to be creative with your naming and branding, these assets should clearly communicate what your business does. Something as simple as choosing a particular color scheme for your business' branding can communicate a lot about it. For instance, many landscaping businesses use the color green in their company logo to reference the services they provide.
As mentioned previously, your local supplier may have a service they can offer to help you design your logo and basic marketing materials.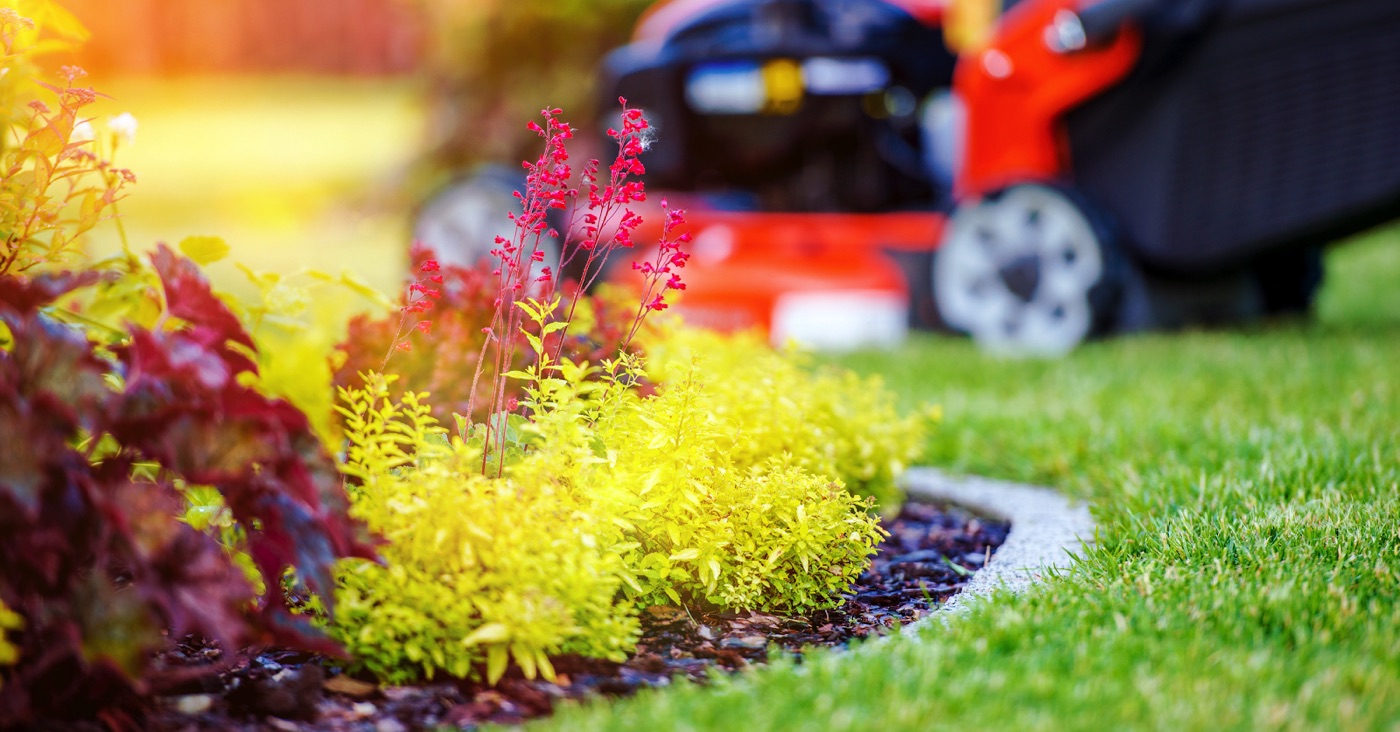 Now that you have established a business plan and some of the foundational steps for starting a landscaping business, it's time to purchase the right landscaping equipment. Starting out, your new business venture will only be as good as the quality of the tools you have to use -- and, of course, the quality of your work ethic.
The type of equipment you need will have a lot to do with the scope of service that you defined earlier. Fortunately, Horizon has all the landscaping supplies and expertise to help you keep your clients' lawns healthy, beautiful and thriving. Whether you choose to focus on turf management, pest management or soil health, we can help you find the right solution for your landscaping business.
Equipment Financing Options
Unless you have a significant amount of cash on hand, it's generally best to finance at least part of your purchase. In fact, over 80% of the commercial power equipment is financed. Not only does it help manage cash flow, it can offer significant tax deductions, and while you ultimately pay more for the unit because of interest, most dealers offer quarterly promotions that offer free or discounted rates. Other options include leasing as well rental. Want to evaluate your best option? Check out our full power equipment financing guide.
Finding the Right Landscaping Equipment for Your Landscaping Business
Lawn Mowers for Landscaping Businesses
Horizon is an authorized dealer of Exmark lawn mowers for landscaping businesses.
This line of outdoor power equipment features an impressive fleet of push mowers, ride-on lawn mowers, and walk-behind mowers to meet your landscaping needs from one of the top rated brands in the green industry. We also have McLane reel mowers and rotary mowers available too.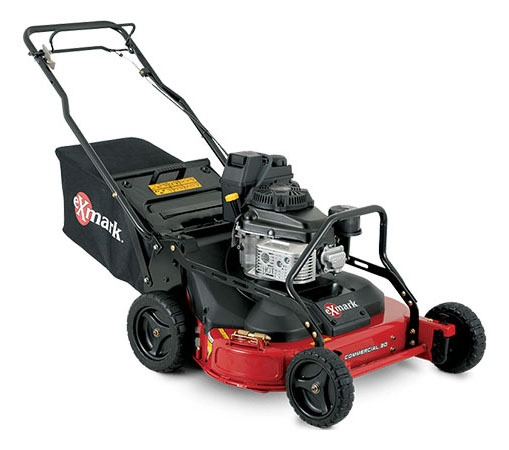 Exmark Commercial 21 and 30 Self-Propelling Mowers
For those just starting out in the landscaping industry, we recommend you take a look at the Exmark Commercial 30 push mower.
This push mower is surprisingly lightweight and easy to maneuver. In fact, it feels and operates much like smaller mowers in this line of landscaping power equipment. The biggest difference is that its 30-inch cut delivers up to a 40% increase in cutting efficiency compared to a standard 21-inch mower. This protects the machine and its operator from tiring out while still maintaining optimum performance.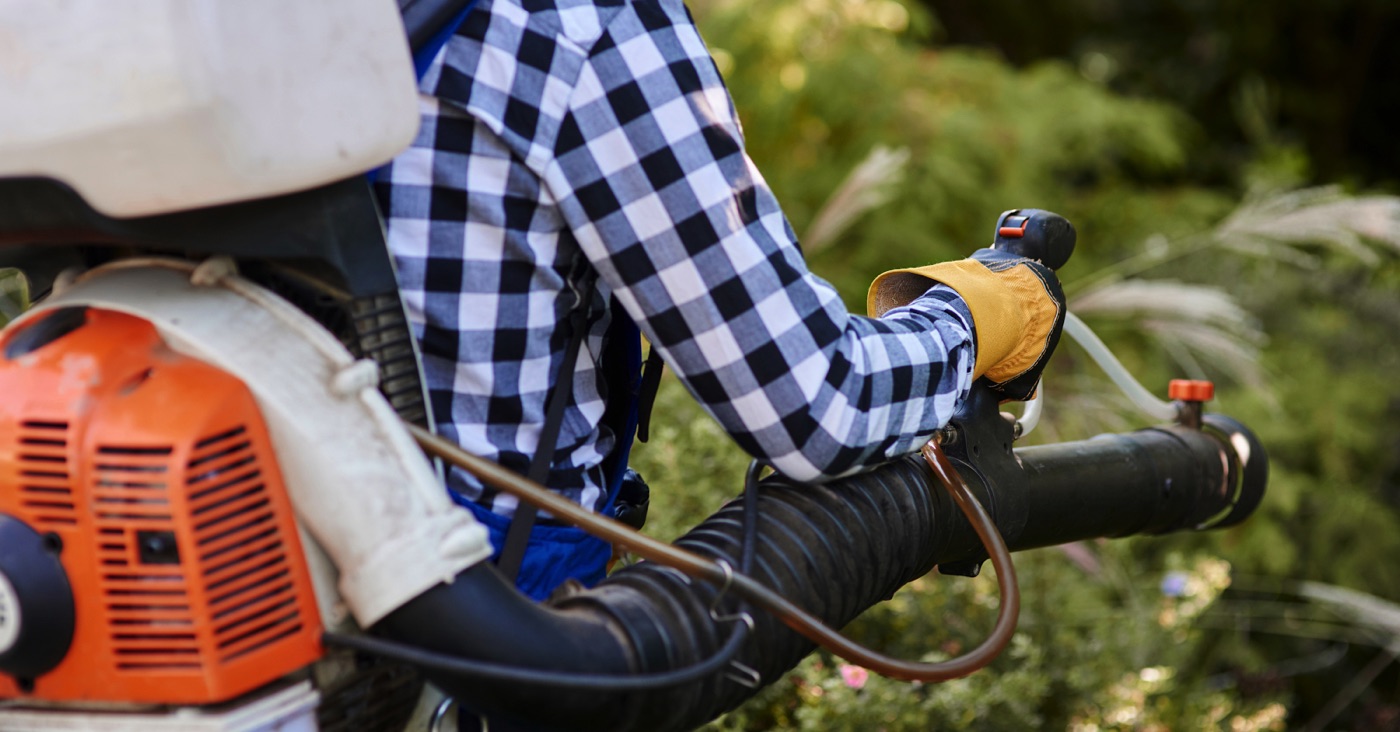 Best Leaf Blowers and Landscaping Equipment for Leaf Removal Services
When selecting the best leaf blowers for landscaping businesses, you will want to take into consideration the types of landscapes you manage. At Horizon, we offer landscaping professionals a variety of ECHO leaf blowers, Shindaiwa blowers, and Billy Goat blowers and leaf vacuums.
Handheld Leaf Blowers
Lightweight (weighing around 10 pounds)
Gas-powered handheld blower
Offer low-noise performance suitable for residential areas
Comfortable hand grips and conveniently grouped controls to reduce operator fatigue
Backpack Leaf Blowers
Deliver more power than handheld blowers
Heavier and louder
Designed to distribute the weight evenly across the operator's back and shoulders which eliminates arm, hand, and wrist pain associated with handheld leaf blowers.
Higher air volume and airspeed for increased performance
Designed to propel air through a tube equipped with hand controls for speed control and cruise control for operator convenience.
Wheeled Leaf Blowers
Produce 4 to 6 times the air volume as a backpack blower
Larger engine increases the blower's weight to over 100 pounds
Self-propelled engine option and ergonomic handles to help relieve operator fatigue and increase productivity
Lawn Vacuums
Quick and efficient cleanup of leaves, grass, litter, and small debris
Rather than having to use a blower to direct leaves to a tarp for bagging, a lawn vacuum allows you to instantly bag 4 to 6 bushels of debris over different types of terrain
Some lawn vacuums can be equipped with a push engine or self-propelled engine, depending on your needs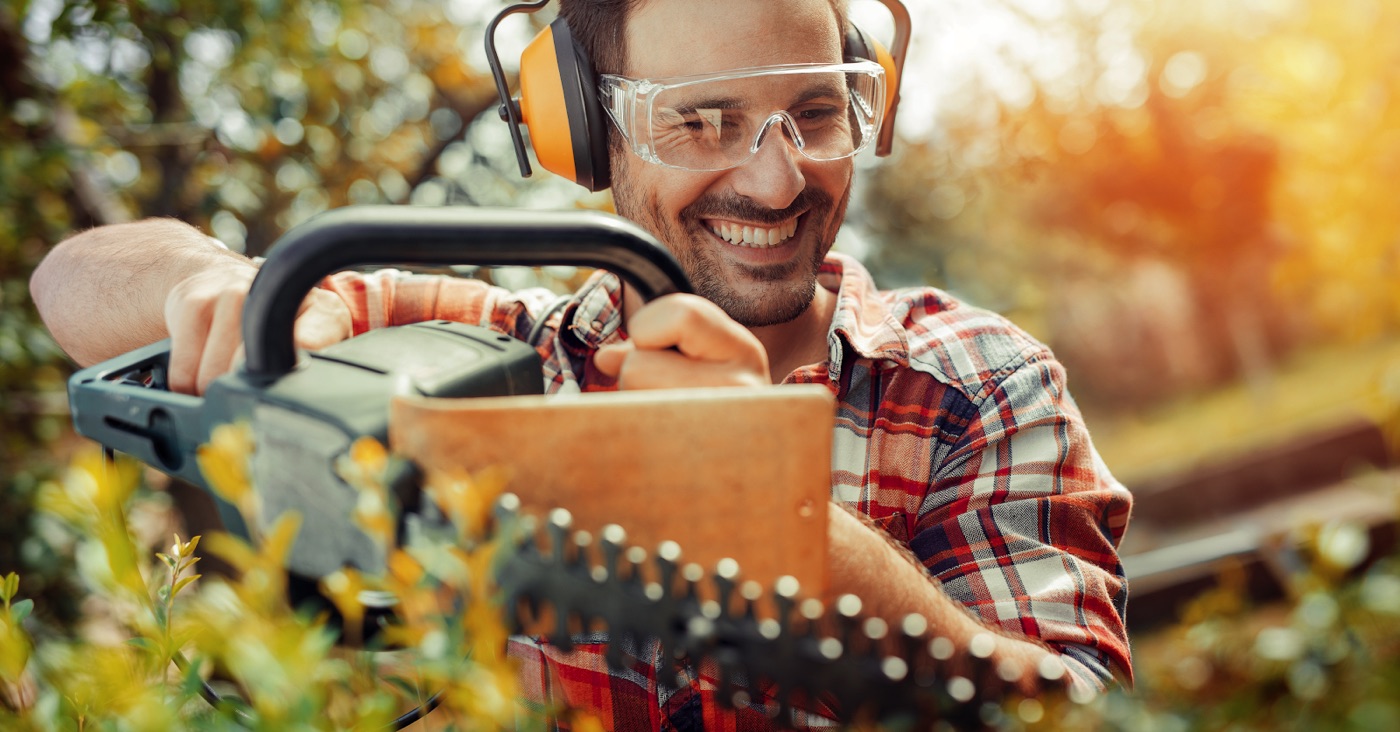 Hedge Trimmers for Pruning Hedges and Shrubs
Horizon offers hedge trimmers for landscaping businesses, including single-sided hedge trimmers and double-sided hedge trimmers from brands like ECHO, Shindaiwa, and Little Wonder. Gas hedge trimmers are powerful tools designed for heavy cutting. If you need the ability to trim tall hedges or shrubs, take a look at our selection of articulating hedge trimmers with extended shaft lengths; however, if you need to tackle low growth while reducing stooping, explore our hedge trimmers with shorter shafts.
Single-sided Hedge Trimmers
Often safer for landscapers because the blade has teeth on only one side
Thinner blade design sports longer blades without compromising the balance of the machine for the user
Blade length ranges from 30 inches to 48 inches
Ideal for clients with long hedgerows
Double-sided Hedge Trimmers
Great for routine hedge maintenance and topiary shaping
Allow users to quickly change directions while cutting
Ideal for tight spaces
Blade lengths for these hedge trimmers range from 20 inches to 48 inches
Double-reciprocating blades for cleaner cuts and vibration reduction
Articulating Hedge Trimmers
Heavier than single-sided and double-sided hedge trimmers
Can exceed 93 inches in length
Long reach hedge trimmers are good for tall cutting jobs
Trimmers with short shafts help reduce operator discomfort caused by stooping to reach lower branches.
Ideal for creating and maintaining complex hedge and shrub designs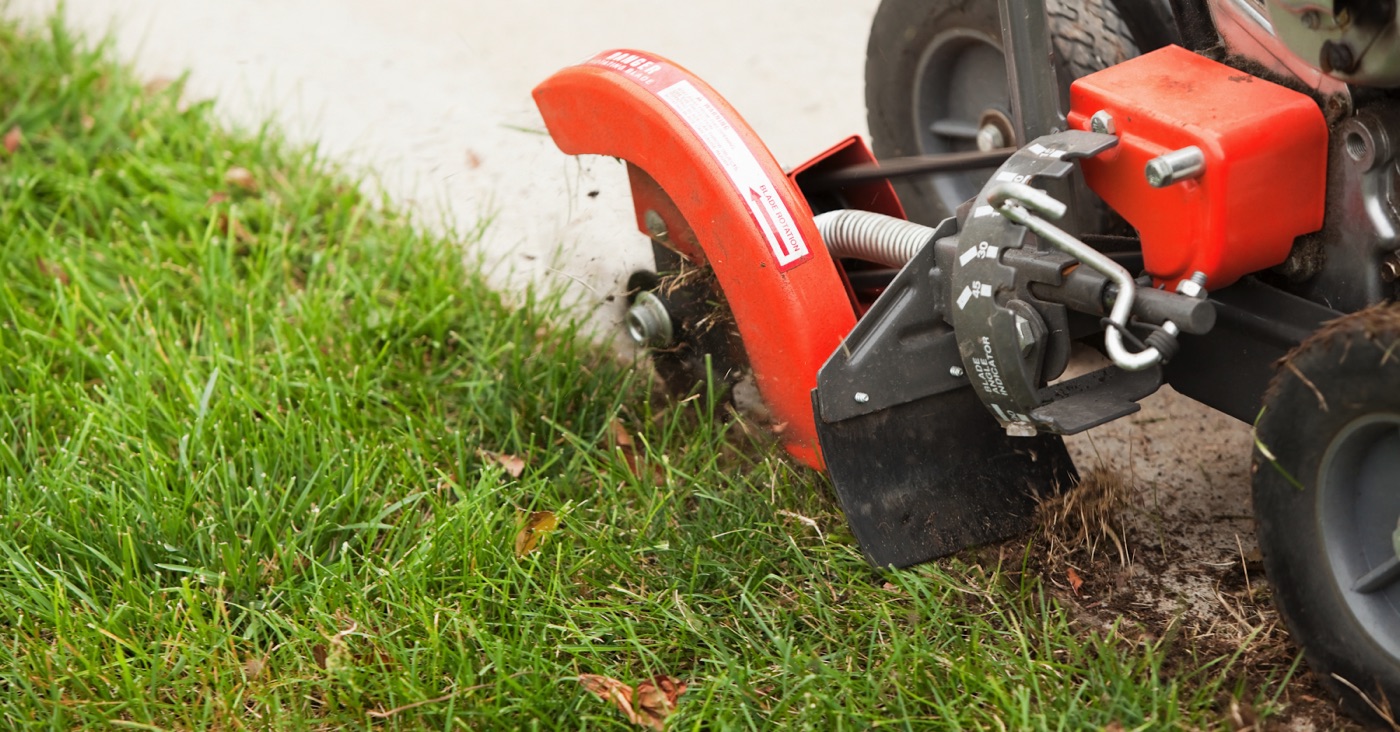 Lawn Edgers for Pruning Hedges and Shrubs
You will want to use a lawn edger to clean up edges along paved surfaces and landscaped gardens. While lawn edging can be time consuming, it gives landscapes a manicured look and even prevents grass and weeds from overtaking flower beds, sidewalks, driveways, and patios.
When selecting the best lawn edger for your landscaping company, you will want to consider the size of the property that will require edging.
Self-propelled walk-behind edgers are best for larger properties. To quickly and efficiently edge large properties and eliminate operator fatigue caused by lugging around a traditional stick edger. Their cutting blade can be tilted to any angle, meaning you can achieve perfectly manicured flower beds with ease, and their wheel-base is more stable ensuring straight-cut edges.
Stick edgers, like ECHO stick edgers or Shindaiwa edgers are less bulky and have a sharp, steel blade and a wheel to help balance and guide the tool along paved surfaces. Since they are designed to be carried by the user, they are lightweight and feature vibration reducing engines and grips for operator comfort. Their wheel helps to disperse the weight of the machine to aid in reducing operator fatigue and steadying the lawn edger for straighter cuts.
Straight shaft edgers are better for long edges along straight sidewalks and driveways. Curved shaft edgers are better for winding sidewalks, flowerbeds and driveways.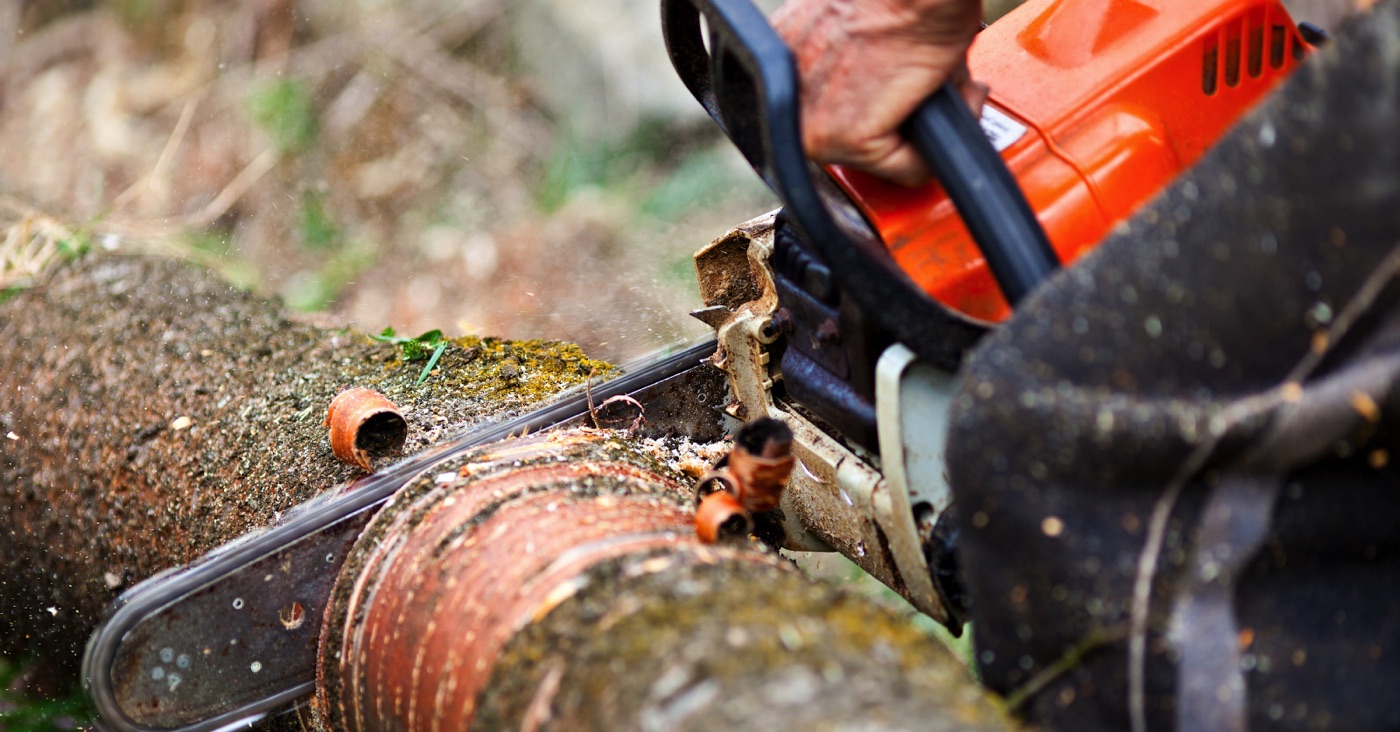 Chainsaws for Landscaping Businesses
As a professional landscaping company, you may be called upon to remove fallen limbs or trees from your client's yards, and you will want to have the proper tools for the job. Horizon has a large selection of ECHO chainsaws for landscaping businesses.
Top Handle Chainsaws
Designed for the operator to control the saw from the top
Good for cleaning up fallen limbs on the ground and cutting low-hanging branches on trees in residential and commercial landscapes.
Can be used one-handed by professionals
Rear Handle Chainsaws
Both top and rear handles which provide the operator with the most control
Good choice for people who lack experience using a chainsaw because of increased manageability
Best choice for felling trees
Pole Chainsaws
Light-weight chainsaw attached to a sturdy stick
Some pole saws can reach lengths of 7 feet to over 10 feet, which gives the operator plenty of range to keep their feet safely on the ground while cutting small limb
Bar length can be 10 inches, 12 inches, or 14 inches.
Designed to be well-balanced with ergonomic handles for improved comfort and handling.
While you are browsing our chainsaws and pole saws, remember to check out our selection of chainsaw chains, chainsaw guide bars, and chainsaw accessories. We also have round and flat saw files for keeping your saw's chain on point and Oregon PowerSharp systems available for purchase as well.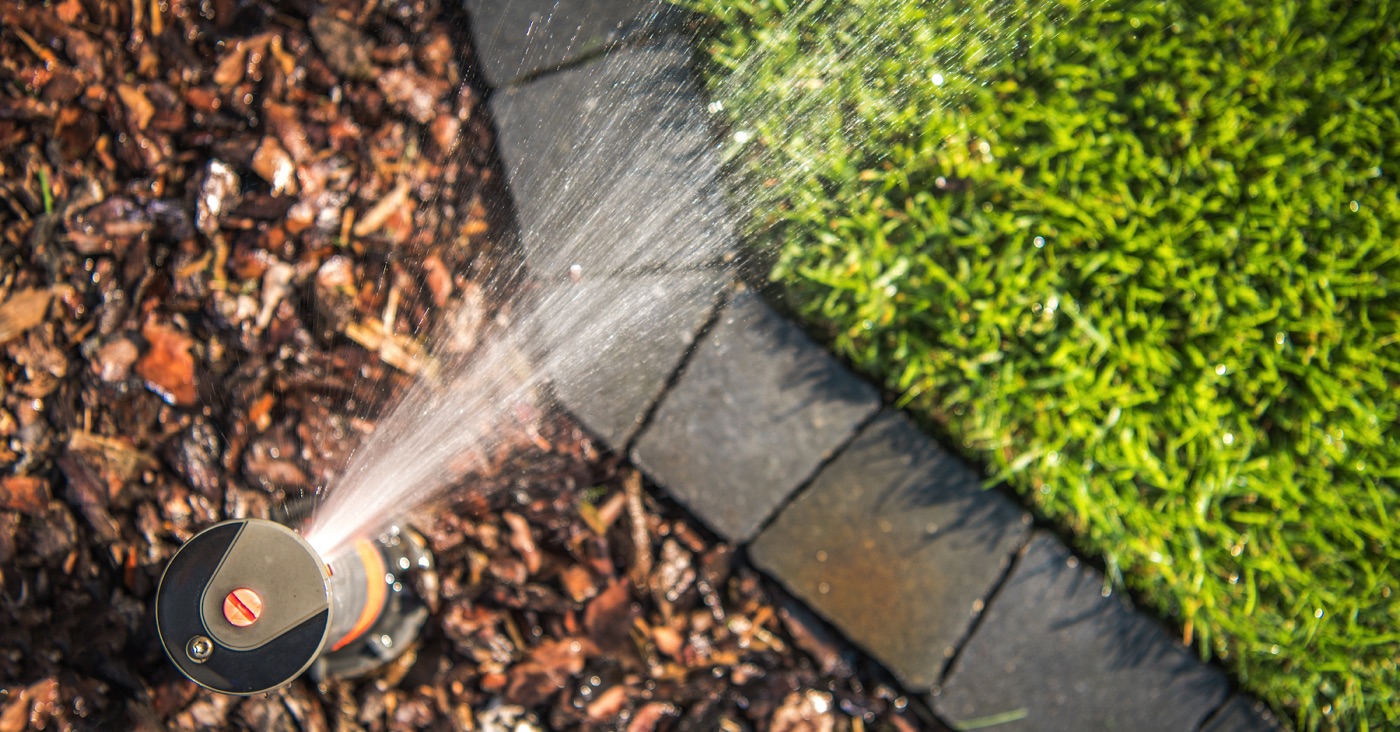 Irrigation Supplies for Landscaping Businesses
Horizon Distributors is one of the largest wholesalers of irrigation supplies in the U.S. With strategic partners like Hunter, Rain Bird, Toro, Lasco, NDS, ADS and more, we have everything the irrigation contractor needs to get the job done.
Irrigation Sprayers and Sprinkler Heads
Most irrigation systems use either rotary sprinkler heads or spray sprinkler heads to water landscapes.
Irrigation spray heads water grass and turf, flower beds, garden beds, and shrubs to maintain healthy landscapes. These sprinkler heads come in sizes between 2" – 12", referring to the height the riser "pops-up" from the turf, and are usually placed about 15' apart from each other. An irrigation spray head offers a way to water efficiently, allowing better management of outdoor water use and costs, as well as water-related liability concerns and damage to hardscapes and landscapes.
Rotor Sprinklers for Irrigation Systems
Rotor sprinklers operate by rotating a stream or multiple streams of water over turf. The benefits of choosing a rotor sprinkler head for your residential or light commercial irrigation system are multifold. Rotors are naturally a better choice for large areas of turf because of their extended spray range and lower precipitation rate, which delivers a more even coverage, conserves water use, and lowers overall costs. Rotor sprinklers operate at a higher pressure rate, normally between 45-50 PSI, and cover a larger radius, anywhere from 15-50+ feet. Commercial duty rotor systems are available with plastic or stainless steel risers.
Irrigation Controllers and Sprinkler Timers
If valves are the heart of an irrigation system, then the irrigation controller is the brain. Sometimes referred to as an irrigation timer, today's irrigation controllers can do so much more than turn sprinklers on and off.
Smart irrigation controllers use local weather and landscape conditions to tailor watering schedules, instead of irrigating using a controller with a clock and preset time-schedule. Smart irrigation controllers turn off the system during rain events and can connect to add-ons such as wind and soil sensors.
Horizon also sells standard and commercial indoor and outdoor irrigation controllers with simple programming and installation. Rather than buying a controller based on the number of stations, you can buy one base unit and add more stations as needed. All major manufacturers offer this standard style of controller.
Irrigation Pumps
Rain Bird's versatile CLP Series pump station can be used in pressure boost, flooded suction, or suction-lift applications. Designed for homeowners associations, small sports fields, schools, parks, and a variety of other projects with flows up to 240 gpm.
Landscaping Equipment Services
While having the right equipment builds a solid foundation, it is also important that you have a plan for when your tools need maintenance to keep your landscaping business running smoothly.
Horizon Service Centers are equipped to handle everything from minor service to major repairs for most commercial landscape equipment. Our service technicians understand that downtime is not an option in the landscaping industry industry and even offer training on proper equipment maintenance techniques.
Landscaping Supplies
Horizon offers a complete selection of fertilizer, pesticides, soil amendments, seed, sod and more. Here is a selection of our landscaping equipment essentials:
Fertilizer for Landscaping Businesses
TurfGro Professional Fertilizers are formulated to your specific region so that your clients' lawns can thrive. Not every yard is the same, so using the best performing fertilizer program means meeting the needs of a particular region, all year round.
There are 5 types of TurfGro Fertilizer to suit your situation. Look for the following label colors to point you toward the appropriate products to meet your needs: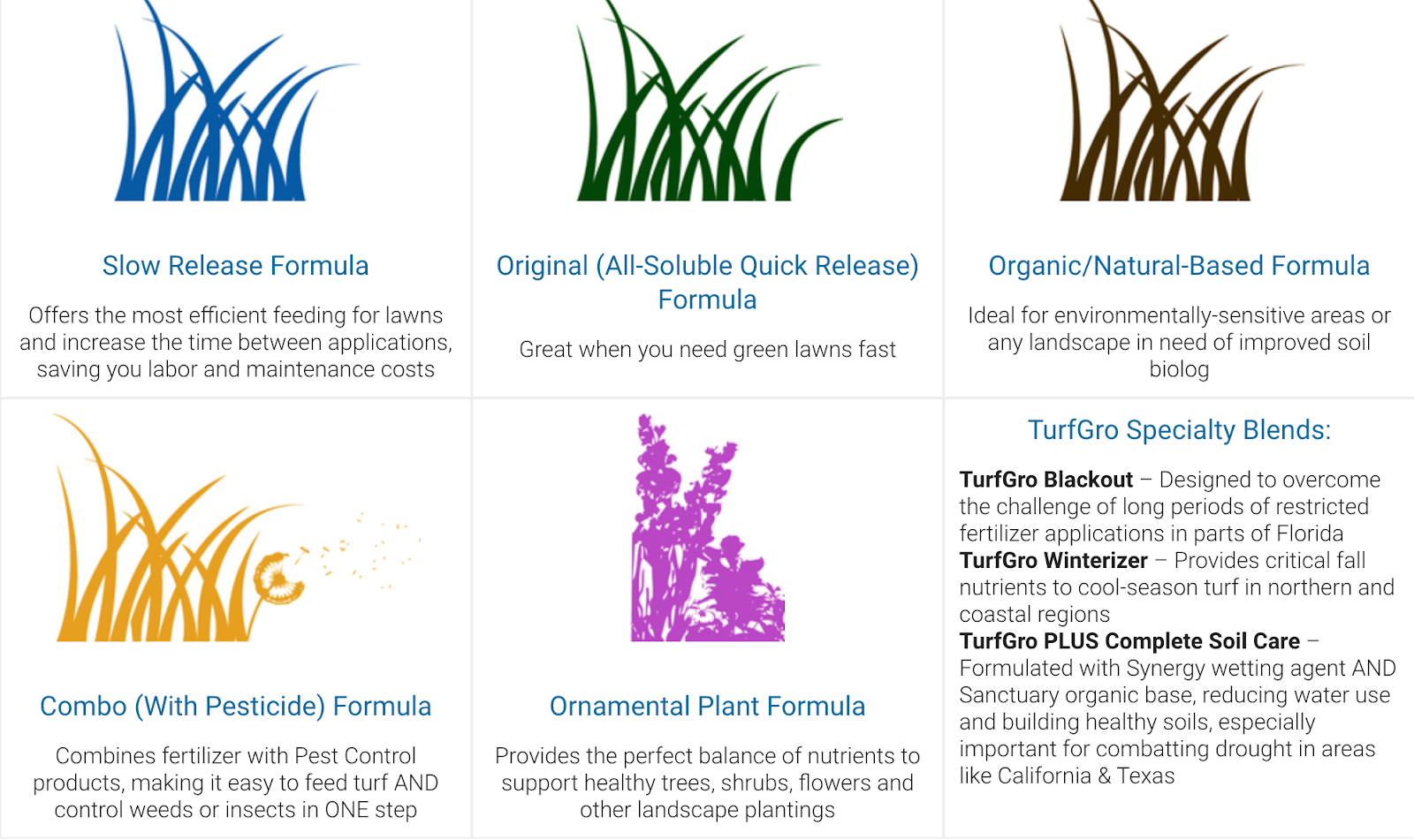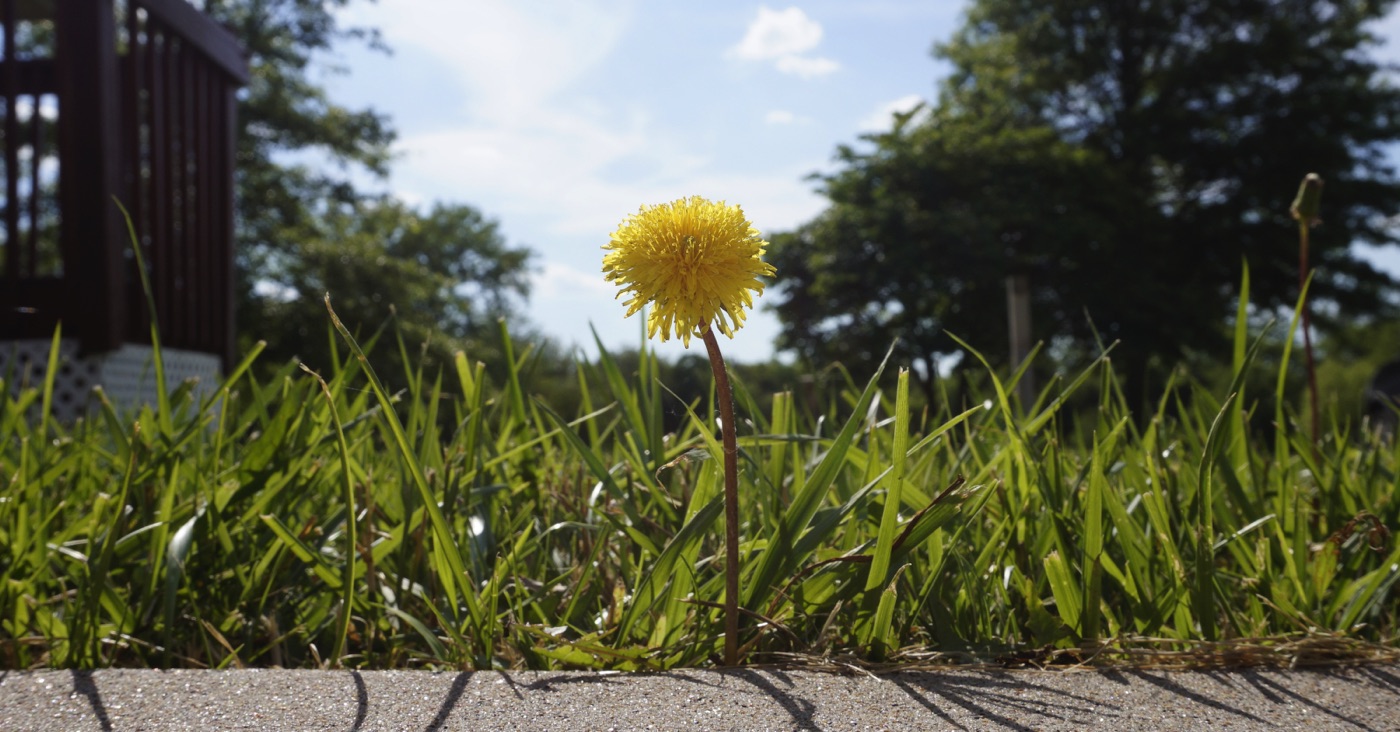 Herbicides for Landscaping Businesses
Herbicides help to chemically manage undesired plants such as weeds. Horizon offers both pre-emergent herbicides, post-emergent herbicides, and aquatic herbicides so that you can get rid of unwanted vegetation both before it pops up and after it's already littered a client's lawn.
When selecting a herbicide, it's important to look at your client's landscape and determine if their weed treatment plan should include residual weed control, contact weed killer, or both.
Pre-emergent herbicides are chemicals used to prevent unwanted weeds before they show up in a garden or lawn.
Post-emergent herbicides are used to kill weeds that already exist. Some herbicides combine pre- and post-emergent herbicides to treat on contact and provide residual control of weeds.
Aquatic herbicides are used in ponds, lakes, and fountains to control aquatic weeds and algae without contaminating groundwater or being toxic to fish or other wildlife.
While weeds and other pesky growth can be removed manually, herbicides offer a more sustainable fix to keeping your clients' lawns looking well-groomed and preventing you from having to schedule a chiropractic visit.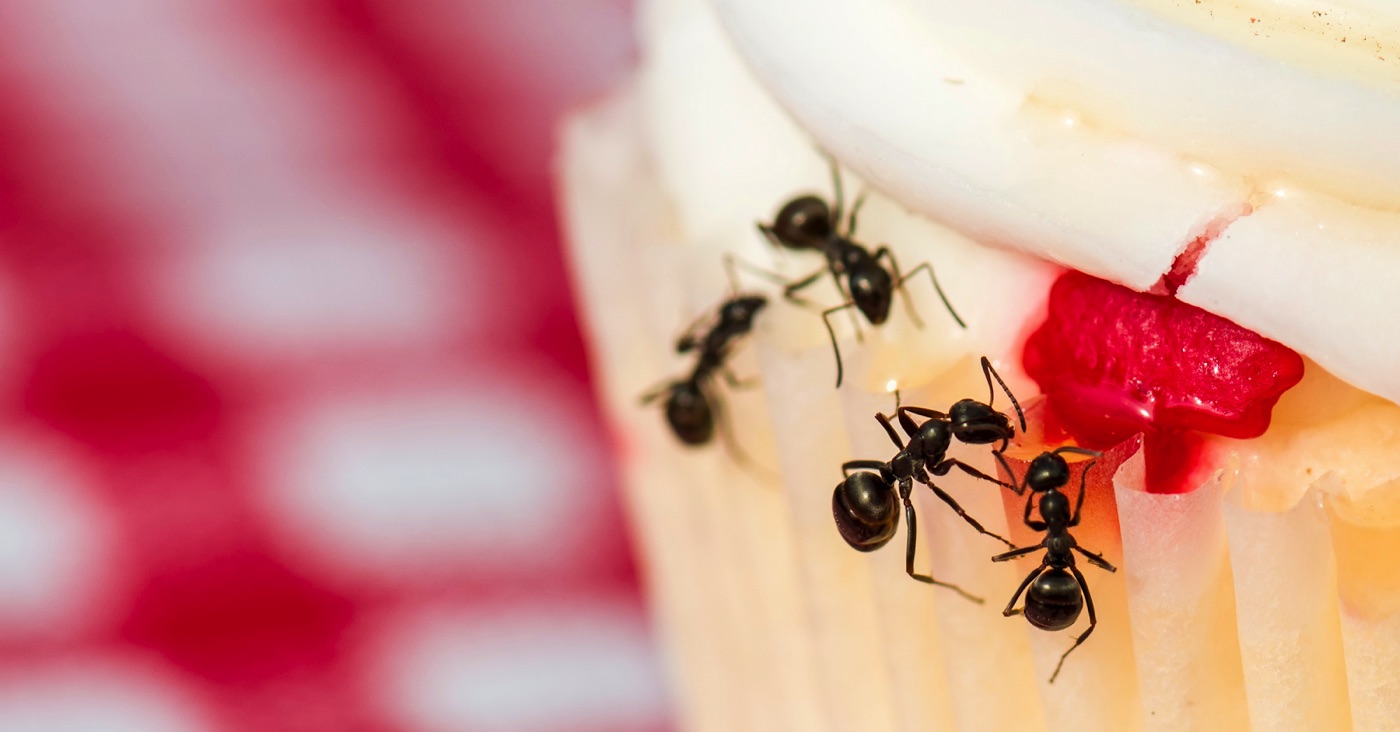 Insecticides for Landscaping Businesses
Insects and pests can be frustrating for homeowners and business owners. Horizon has an unbeatable selection of professional grade insecticides for landscaping professionals to use around homes, commercial and industrial buildings, recreational areas, athletic fields, golf courses, lawns, and ornamentals.
Insects that are prone to terrorize lawns include:
Ants
Aphids and mealybugs
Crane flies (daddy longlegs or mosquito hawks)
Armyworms
Cutworms
Leafminers
Fleas and ticks
Beetles
Caterpillars
Grasshoppers
Termites
Wasps
Hornets
Mosquitoes
Slugs and snails
Pill bugs
Saw bugs
Homeowners and business owners might not know the extent of damage that can be caused to landscapes by these insects; however, the first step to combating insect infestations and damage to landscapes is to educate your clients about how to spot common signs of pests and let them know which pest control services your landscaping company offers.
Conclusion
Laying a solid foundation for your business is key to your success. We believe that if you follow these steps, you will be well on your way to a thriving landscaping venture.
With over 60 years of experience in the landscape and irrigation industry, Horizon is the preferred landscape and irrigation supplier for green industry professionals. Our stores stock the products and services your business needs all under one roof. Keep us in mind as you're starting out. Contact us today for more information about how we can help you get the landscaping equipment you need.