Working with Horizon
Your job is tough - working with your supplier shouldn't be. Whether it's online account management, bids and quotes, or resources to help you in the field, Horizon has the tools to help get the job done quickly and efficiently.
Find a
Store
Location
With over 70 locations in 12 states, you're never far from a Horizon store.
Open An Account
Cash or credit - you choose!
Whether it's for trade credit or the Edge cash program, having a Horizon account will make your day easier.
Get Started
Get a Lot More Done,
In a Lot Less Time.
Available exclusively to Horizon customers, 24/7 is Horizon's online ordering and account management system.
Learn More Here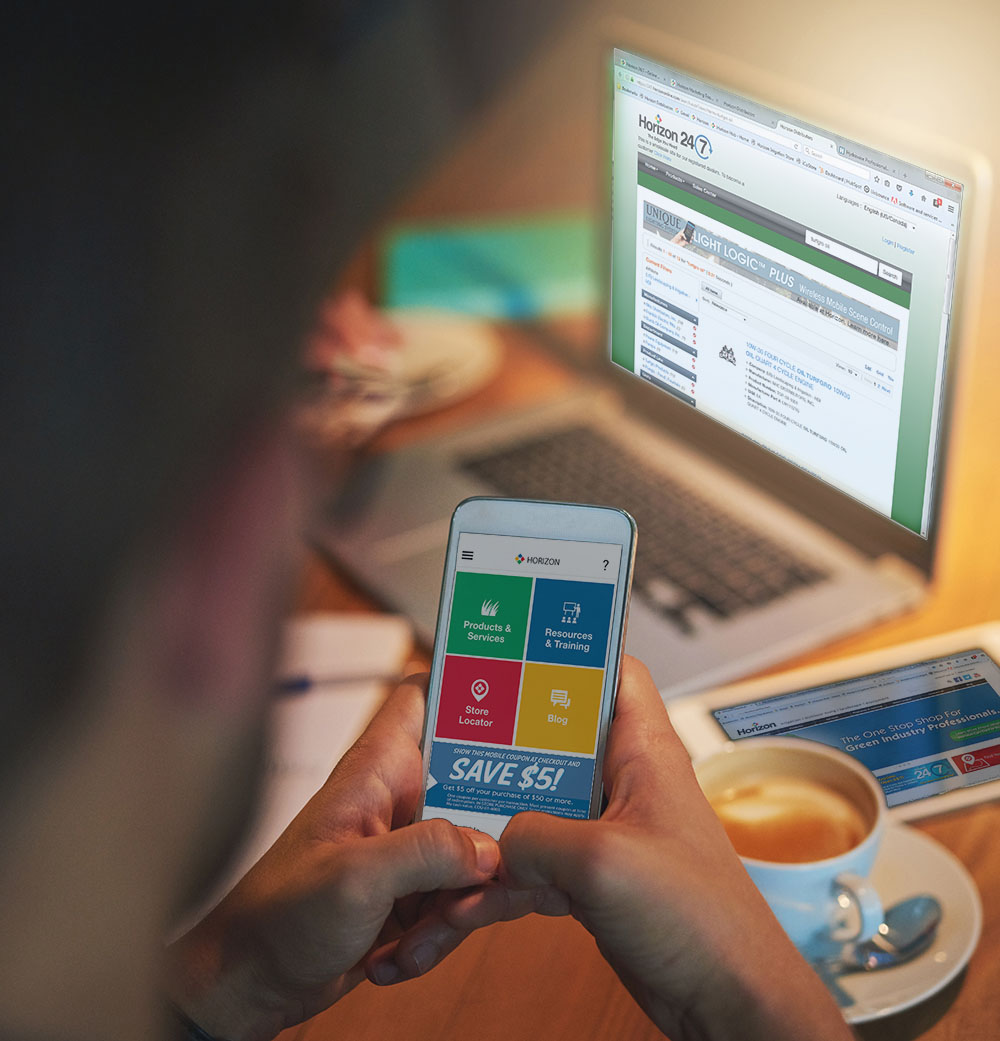 Contact Us
Get In Touch!
Have a question? Want to tell us about your recent experience at a Horizon store? Need to reach your local sales guy? You can quickly and easily reach us here
Contact Us
Get Our
Landscape Irrigation Pro App
Today!
Designed to assist landscape and irrigation professionals in the field, Landscape Irrigation Pro is a FREE app that helps you find the solutions you need to get the job done.
Common weed, insect and disease identification
Fertilizer recommendations
Calculators for common computations, including voltage drop, conversions, and estimates for mulch, fertilizer, and seed applications
Quick links for equipment finance applications
Download it today!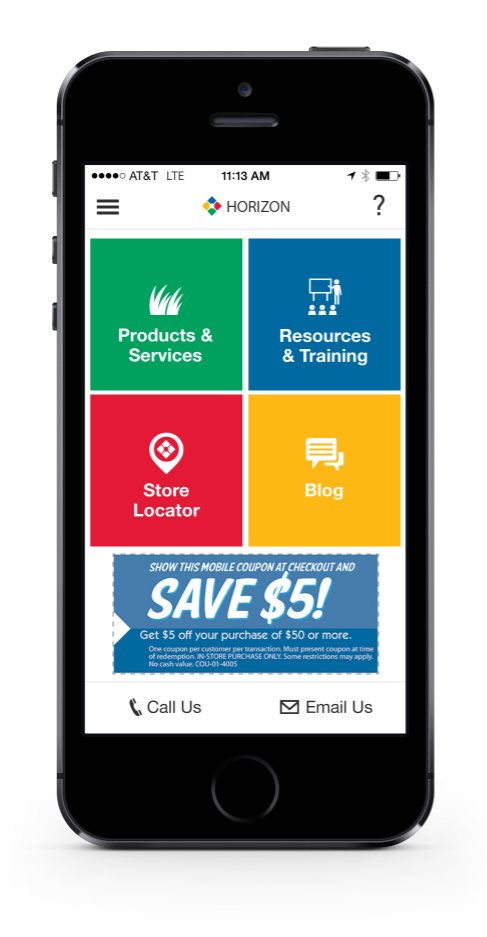 Financing Options
Equipment and Consumer Financing
Horizon is proud to have a strong working relationship with some of the top names in power equipment finance. We stay current with their programs and promotions to offer you terms that fit your business today and tomorrow. Plus, we offer consumer financing programs for your clients.
Learn More
International Services
Horizon is full service provider of irrigation, landscape and equipment to resorts and golf courses throughout the Caribbean and South America. Our team has decades of experience in all facets of irrigation and equipment and is proud to work with 100s of resorts, golf courses, equipment dealers, and irrigation professionals in dozens of countries.
Learn More