Work With Us
Come work with a team obsessed with winning and doing whatever it takes to take care of our customer. At Horizon Distributors, our people are our priority. You'll work with an energetic and fun team. We will provide you with some great perks including insurance, vacation and tons more! Plus, if you are looking for a company to grow with, we've got the tools to get you there, including both in branch classes and in our state-of-the-art training facility. At Horizon you'll get to work with the best and the brightest in the landscaping and irrigation industry. So whether you are new to the biz or are a seasoned professional, Horizon Distributors has a place for you.
Search All Available Positions Here

Our Benefits:
Medical & dental health insurance
401(k) savings plan
Time off bank
Flex-spending accounts
Life insurance
Accidental death & dismemberment
Short-term & long-term disability
Education reimbursement
Employee purchase discounts
Stock buying program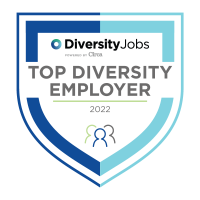 Equal Opportunity Employer. All qualified applicants will receive consideration for employment and will not be discriminated against based on race, color, religion, sex, sexual orientation, gender identity, national origin, protected veteran status, disability, age, pregnancy, genetic information, creed, citizenship status, marital status or any other consideration prohibited by law or contract.
Our success is dependent on the contributions from our talented people! Here are a few of our key field roles:
Delivery Drivers & CDL Drivers
Our Drivers are the face of Horizon out on the job site, representing our commitment to exceptional service and personal relationships. They make safe, complete, accurate and on-time deliveries to customers while complying with Department of Transportation (DOT) and other applicable regulations. Come join our team where you'll be guaranteed at least 40 hours per week, you'll be home every night, and your safe driving and exceptional performance are rewarded through bonuses!
Sales Center Manager (SCM)
At Horizon, the Sales Center Manager is an inspirational leader of the sales center team and the driving force behind the location's success. They are skilled in operations, sales, customer relationships, product knowledge, and developing and leading a high-performance team. Do you want to be in the driver's seat? As Sales Center Manager, you'll have complete responsibility for managing a growth-oriented business operation focused on improving market share, profitability and satisfaction of both customers and employees.
Customer Service Representative (CSR)
At Horizon, the Customer Service Representative (CSR) is the face of the sales center and our customers' primary point of contact for walk-ins, phone orders and will call service. Simply put, no one touches our customers more! Your positive attitude, product knowledge and recommendations that will improve their bottom line will keep our customers coming back for that "WOW" level of service. Come join our team where you can empower customers to build, manage and grow successful landscape businesses!
Warehouse Associate
Horizon's Warehouse Associates ensure our customers get what they need for their landscape jobs, when they need it. They receive inventory accurately, load complete orders and help the team maintain a clean facility where product is easy for customers to find. Many Horizon employees started in this role and went on to become managers at the sales center and even region level, so if you work hard, and have a great attitude and a desire to learn, the opportunity for advancement is huge!
Business Development Representative (BDR)
Horizon's Business Development Representatives are the local, on-site "Business to Business (B2B) sales experts" who drive market performance through consultative solutions-based selling and empower our customers to build and manage successful landscape businesses. They maintain a solid book of business in a designated sales territory, and continuously identify new business opportunities with existing and potential customers to retain and grow market share. Do you consider yourself a true competitor? Someone that always out-thinks, out-works and out-plays? Then come work with a team obsessed with winning and committed to our customers' success!
Equipment Service Technician
For many of our customers, properly running Outdoor Power Equipment is the lifeblood of their business. As an Equipment Service Technician at Horizon, you'll provide trusted assembly and repair of lawn mowers and other landscape equipment, to help our customers maintain the machines that are critical to completing their landscape jobs. Your deep technical skills, proactive communication and positive attitude will be matched by a team equally committed to exceptional service and creating lasting partnerships.
Parts Customer Service Representative (Parts CSR)
As a Parts Customer Service Representative (Parts CSR) at Horizon, you'll engage directly with customers, provide guidance on replacement parts and maintenance of lawn mowers and other landscape equipment, prepare quotes and orders, and work closely with the service technicians to make sure they have what they need to complete maintenance and repair jobs. Your consultative selling skills, proactive communication and positive attitude will be matched by a team equally committed to exceptional service and creating lasting partnerships.
Project Sales Leads & Coordinators
Customers who perform large-scale landscape work count on us to provide a smooth sales process from start to finish. Members of Horizon's Project Sales Team orchestrate the many moving parts of these big jobs, from commercial construction to municipal maintenance bids. If you are organized and committed to helping people get the job done seamlessly, a spot on our Project Sales Team could be for you!