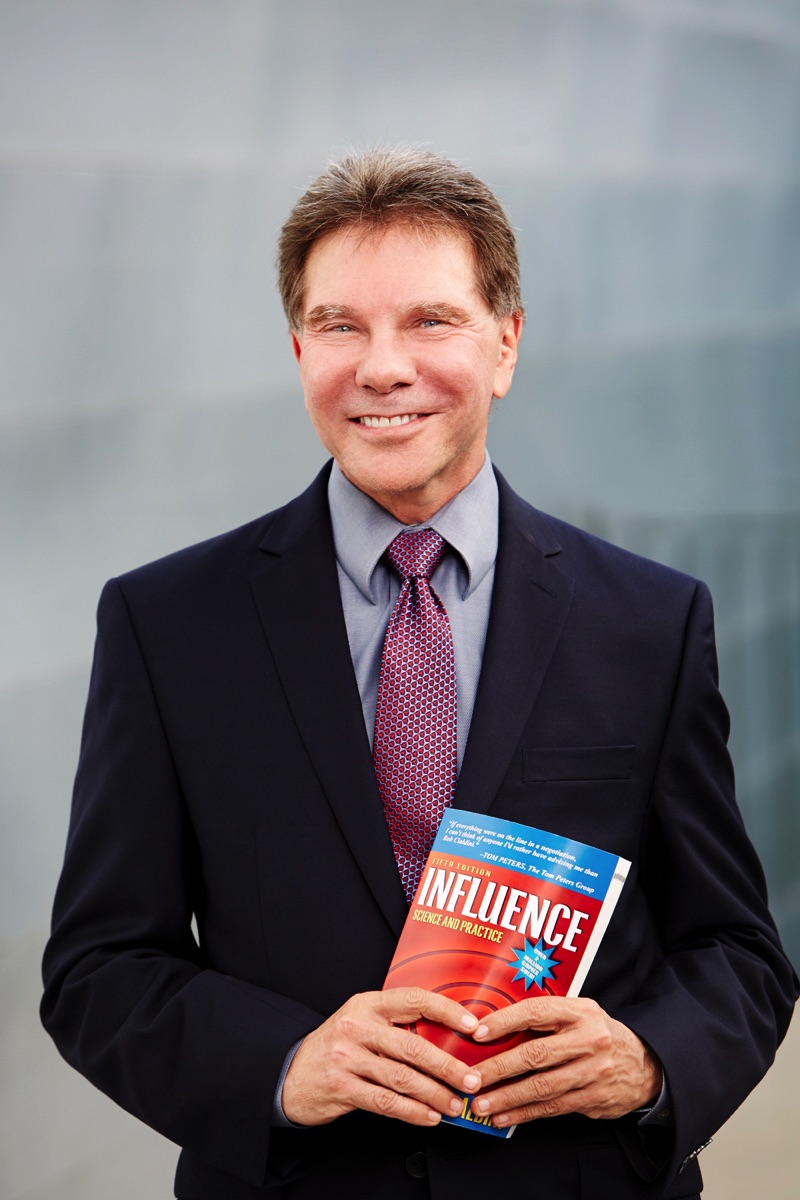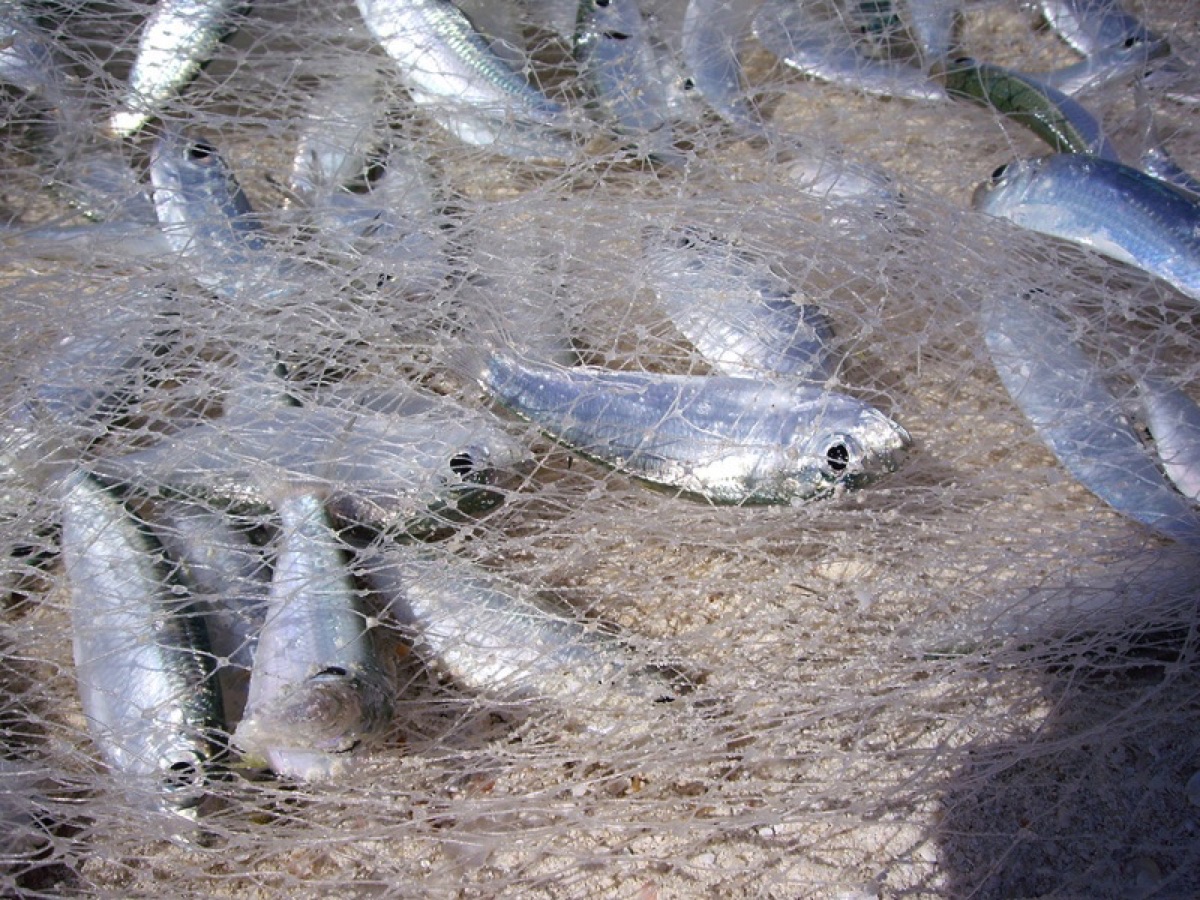 Would you run your company differently if you had more business than you could handle?
What would you do if you constantly received calls from customers that discovered your company online and were excited to work with you based on your glowing reputation?
Would you hire more employees, raise your prices, say no to lower margin jobs, pick and choose your customers and the services you provide? All of the above?
While this may sound too good to be true, after working on over 100 internet marketing projects across dozens of industries, I can assure you that in most niches, a small percentage of companies get most of the business.
Why?
Because these companies have taken the time and effort necessary to build a positive online reputation. They are featured prominently at popular online destinations (fishing spots) that large groups of their target customers (fish) visit as they're making purchase decisions.
In part 1 of this Automatic Fish series, we looked at one way to discover the terminology your customers are using as they're searching online for products and services. These keywords are the framework that allows you to build an effective online presence (net). But without the proper bait, your net won't catch many fish.
In this article, we're going to look at 6 key principles of influence that you can use to bait your net so you can attract more visitors and convert more of those visitors into leads and sales.

Dr. Cialdini's 6 Principles of Influence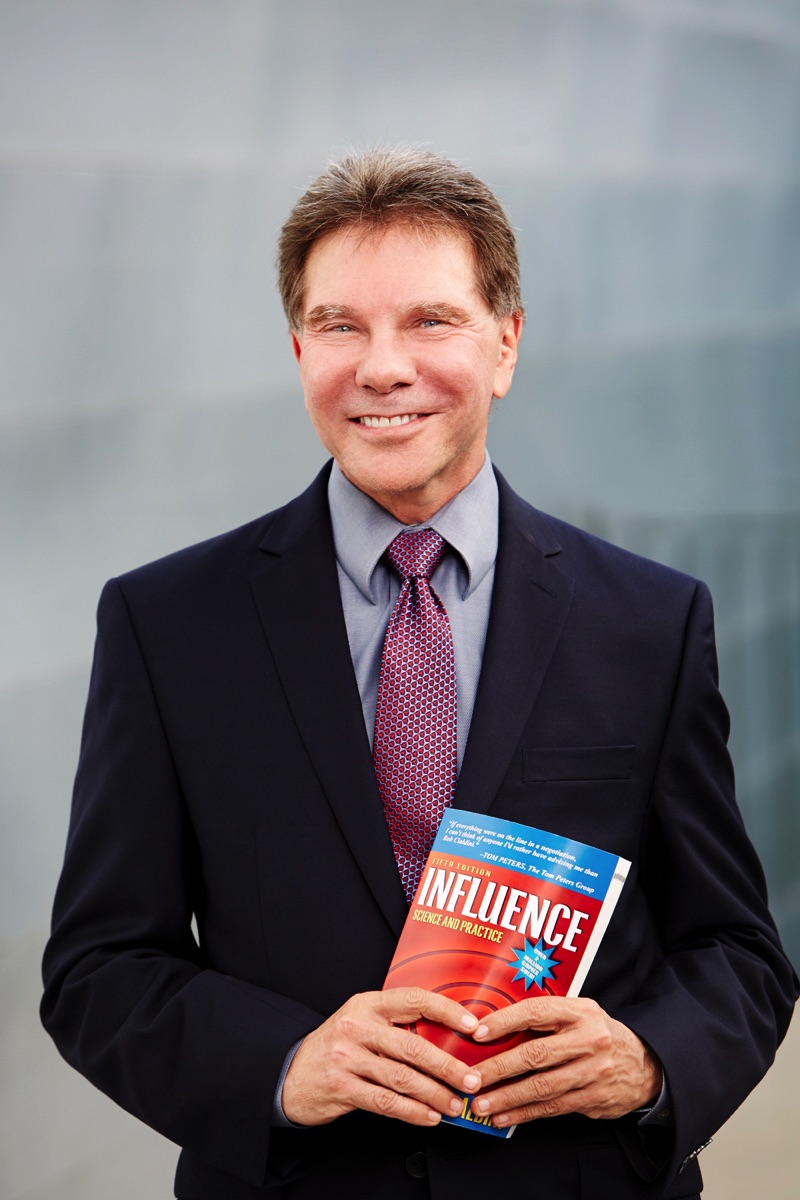 With over 30 years of research, Dr. Robert Cialdini, is an internationally recognized expert in the fields of persuasion, compliance, and negotiation. Early in his career as a researcher, he spent 3 years infiltrating sales, advertising, public relations, and fundraising agencies. He would answer newspaper ads for trainees and pose as an aspiring professional so they would train him.
After learning 1000s of different tactics, he identified 6 key principles of influence that many compliance professionals continually use to get their prospects to say yes. These principles are:
1. Authority
2. Social Proof
3. Commitment and Consistency
4. Scarcity
5. Reciprocation
6. Liking
Even though these principles were originally observed in person to person interactions, they are also influential online.

Principle #1: Authority
Without question, the most important principle is authority. If you aren't perceived as an authority, you will have a tough time charging a premium for your services. It should be your goal to immediately provide online prospects with evidence that demonstrates you can be trusted. Text is good, but graphics are better!
One way to do that is by leveraging your company's longevity and experience. That could include:
- The number of years your company has been in business.
- The number of years your company has served the local community.
- The number of years your employees have been in the industry.
- The number of customers your company has served.
- The number of completed jobs.
To take it a step further, you can further establish yourself as an authority by having a relationship with other authorities. Here are some examples:
- Is your company licensed, bonded, and insured?
- Has anyone on your staff received professional instruction or training?
- What is your rating with the BBB?
- Are you a member of any industry associations?
- Has your company won any awards?

Principle #2: Social Proof
Another way to build your authority is through social proof. The principle of social proof states that when people are uncertain how to act in a situation, they often look at what other people say and do. Social proof operates most powerfully when we are observing the behavior of people just like us.
Testimonials are a well-known form of social proof that can be a great addition to your site. But your best strategy is to slowly and continually build reviews on platforms such as Google, Yelp, Angie's List, and Facebook. If you can position your company prominently on the right review sites, your business will get all the leads you can handle. Sometimes too many, which leads us to...

Principle #3: Commitment & Consistency
Within sales, one of the more classic examples of commitment & consistency is the "foot in the door" technique. You start with one service offering and expand to additional services as the relationship grows.
But when it comes to digital marketing, commitment & consistency is also expected of the business. Negative customer interactions can have serious implications on your ability to attract leads from online sources, especially if you don't have many positive reviews to balance the negative ones.
I've seen far too many negative reviews left by people who weren't ever customers. Situations where they weren't called back or where the sales representative never showed up to provide a quote. On review sites, there is no way to separate a customer complaint from a non-customer complaint, so best practices is to treat every interaction as if your business depends on it and always set the proper expectations.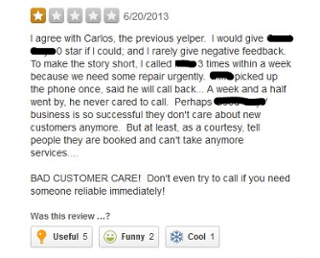 Bottom line: If you don't live up to your word, your online reputation will suffer.

Principle #4: Scarcity
On the plus side, if your business is already at the point where you have too many leads to handle, it's time to use scarcity to your advantage. According to Dr. Cialdini, people assign more value to products and services as they become less available. Properly prequalify your prospects early in the conversation. Politely get rid of prospects that don't fit your service parameters. Throw them back in the sea!
If you are overrun with business and the phone is ringing off the hook, it's time to reassess the services you offer, your service area, and your existing book of business. Maybe it's time to stop offering a low margin service or discontinue a relationship with an unprofitable or problem customer.

Principle #5: Reciprocation
Reciprocation is one of the most widespread norms in human culture. If someone provides something to you, it's generally assumed that you will return the favor at some point in the future.
When it comes to the digital interactions, reciprocity usually fits in when you have content that helps someone else fix a problem on their own or when you provide a resource even when it doesn't directly help you at the time. It's a means of further establishing you as an authority in your field.
Another example that would fall more into the sales cycle is when you take time out of your day to visit the prospect's property to provide a quote. Even if you don't get the job, a positive interaction where you provide as much value as possible can help you build your reputation.

Principle #6: Liking
Liking is pretty simple. We tend to buy from companies and people that we share something in common with.
Is your business family owned? Locally owned? Do you employ veterans? Do you actively support causes? Are you a member of any social groups? Make it known throughout your online presence. It could be the one piece of information that earns you the business.