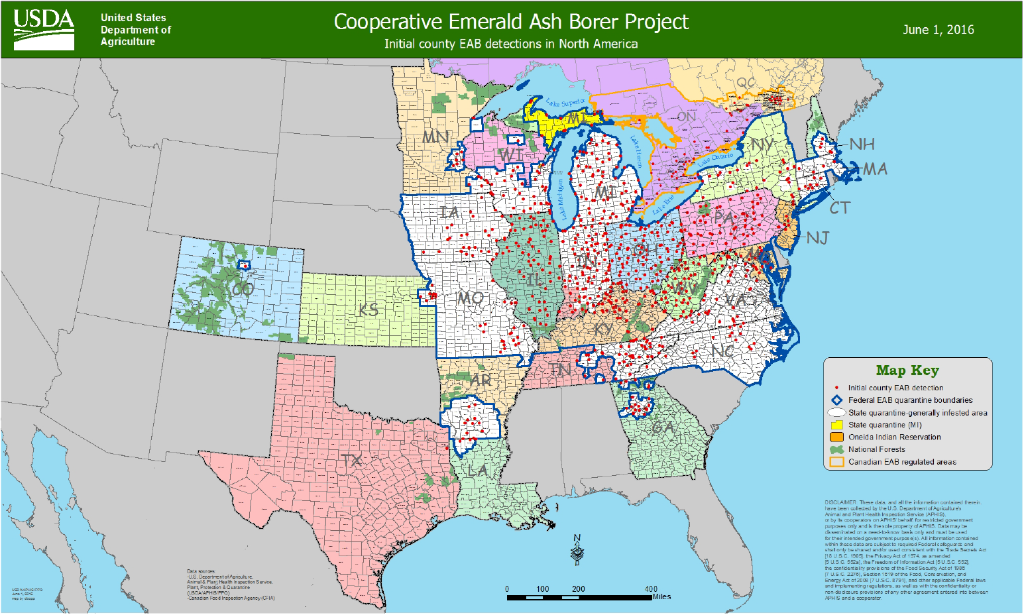 The Emerald Ash Borer Has Arrived In Texas!
June 28, 2016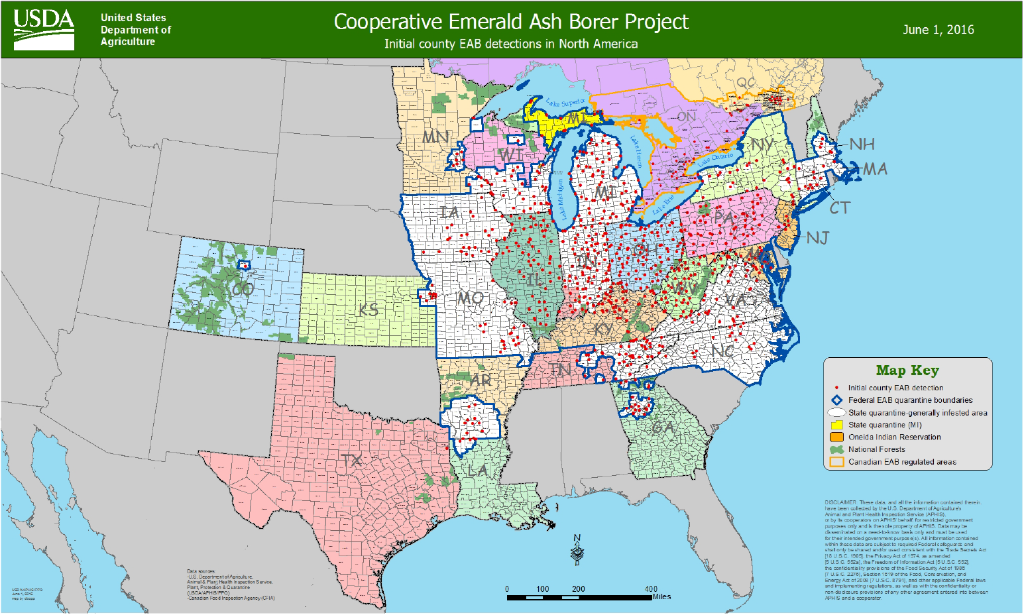 In May 2016, officials from the U.S. Forest Service and the Texas A&M Forest Service confirmed that an unwelcome visitor had finally made its way onto Texas soil when they trapped 4 adult emerald ash borer (EAB) beetles just south of Karnack in northeast Texas.
First identified in Michigan back in 2002, these beautiful but destructive pests with origins in Asia have worked their way across 25 states (Texas makes 26), leaving millions of dollars worth of destruction in their wake.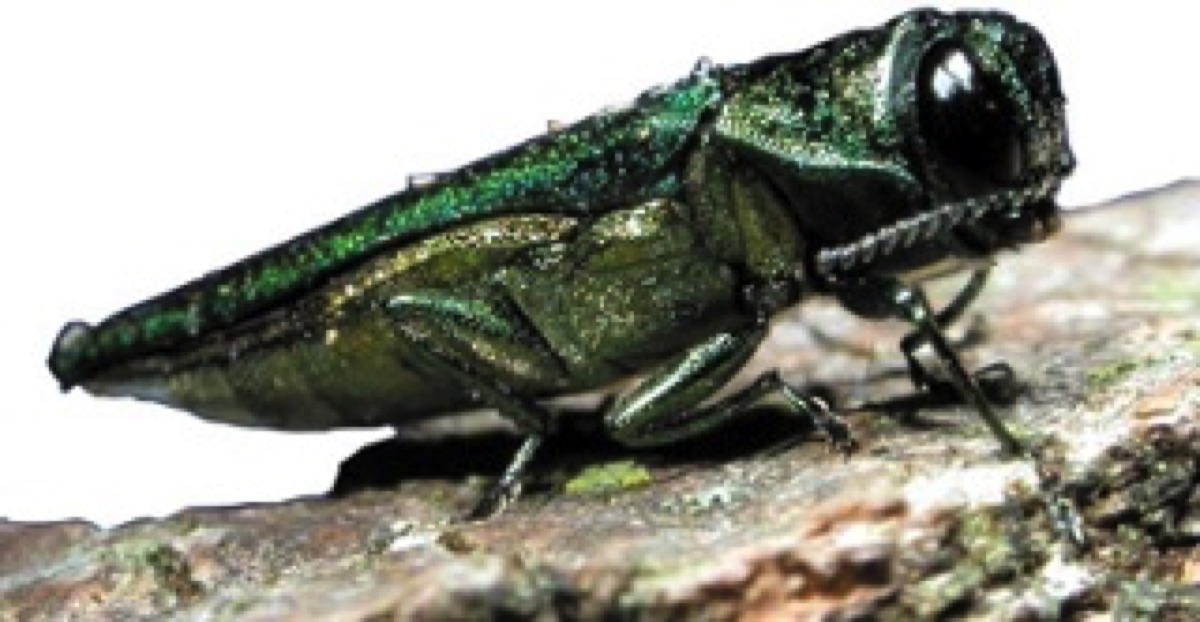 Because emerald ash borers are not native to the U.S., our ash trees don't have any natural defense mechanism against this invasive insect; and once an ash is infected, it generally dies within 2 to 3 years if it's not treated early and effectively. What makes the situation even worse is that infestations often aren't identified until it's too late. And because they can easily be transported in firewood and wood products, it's tough to predict how quickly they will spread across Texas.
The good news is that the Texas A&M Forest Service has been actively looking for this pest since 2012 when it started deploying and monitoring traps during the spring and summer months, the peak period for EAB emergence and movement. It should also be noted that there have been no confirmed infestations in Texas yet, but it is certainly time for you to start talking to customers about their treatment options.
There are 7 species of ash trees in Texas (Green, White, Caroline, Texas, Water, Mexican, and Arizona Ash) and although they make up less than 5% of rural Texas forests, ash trees often appear in large numbers within urban communities. Austin, TX alone has millions of ash trees!

Identifying an Emerald Ash Borer Infection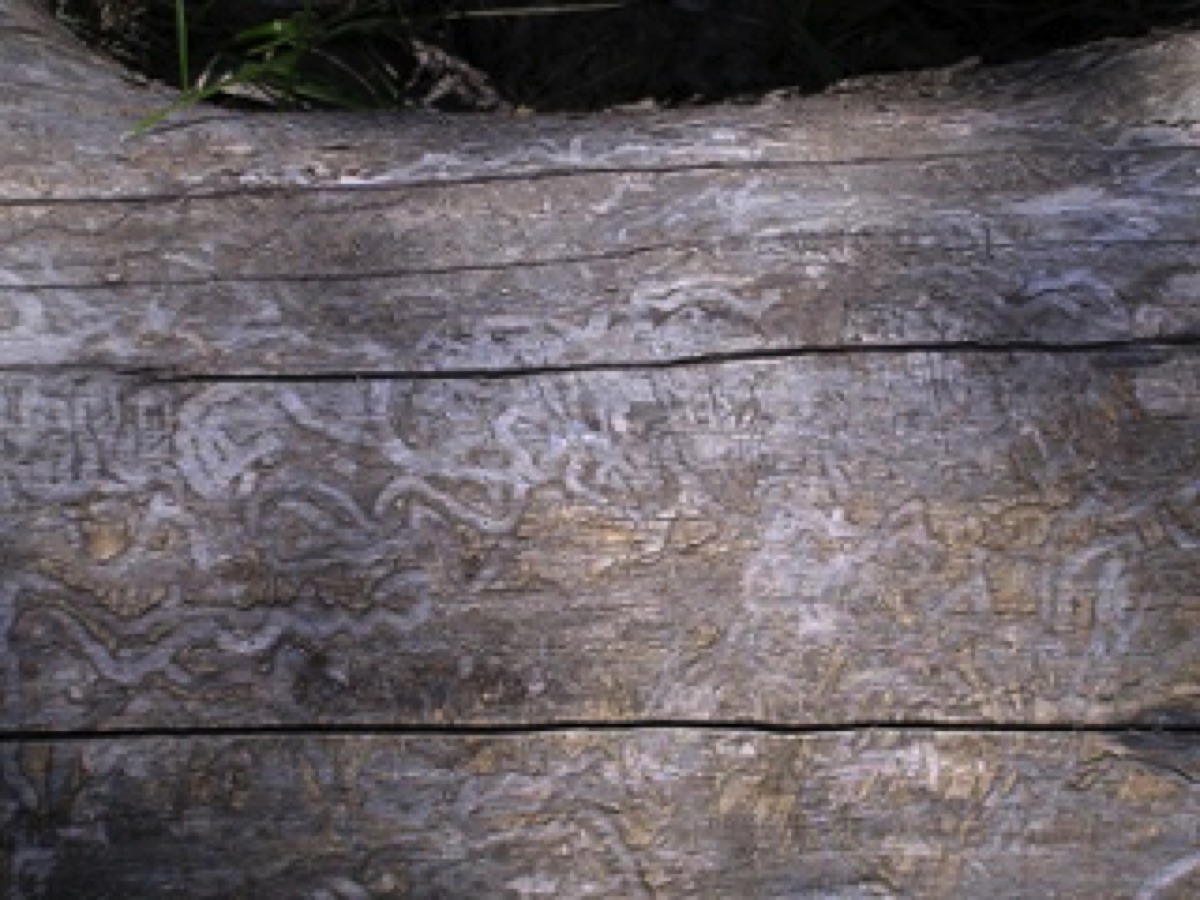 Ash trees with low population densities of EAB often exhibit little evidence of infestation. It's also difficult to identify EAB damage in the winter because they are still in the larvae stage of their lifecycle, feeding on the phloem of the tree.
As EAB larval population increases, the movement of nutrients becomes more and more disrupted, eventually leading to symptoms such as:
- Dead branches near the top of the tree,
- Leafy shoots sprouting from the trunk,
- Barks splits that expose larval galleries.
If you see significant woodpecker activity, that could be a sign that the ash tree is infested by EAB. As spring and summer arrive and the lifecycle progresses into adulthood, you'll also notice D-shaped exit holes in the tree's bark.

Recommended Treatment for Emerald Ash Borers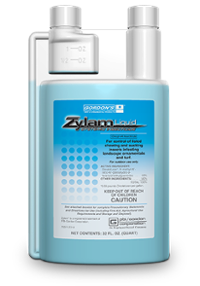 One of the benefits of Texas being the 26th state invaded by EAB is that there's a solid 10 years of research on the best methods for controlling this pest. Effective treatments have been identified!
The most effective treatment options have proven to be systemic insecticides, which can be applied to the base of the trunk or sprayed on the bark.
Horizon's recommended treatment for emerald ash borers is Zylam, a liquid form of dinotefuran, which provides exceptional control and can be used as a drench, soil injection, or bark banding application. If you are planning on applying Zylam as a bark banding treatment, we further recommend utilizing SCRIMMAGE (a organosilicone surfactant blend) which increases Zylam's effectiveness as it helps the chemical stick to the tree.
Have questions about the emerald ash borer? Contact your local Horizon branch in Texas. We'll help you get a head start on this pest!
Free Landscape Maintenance Guide