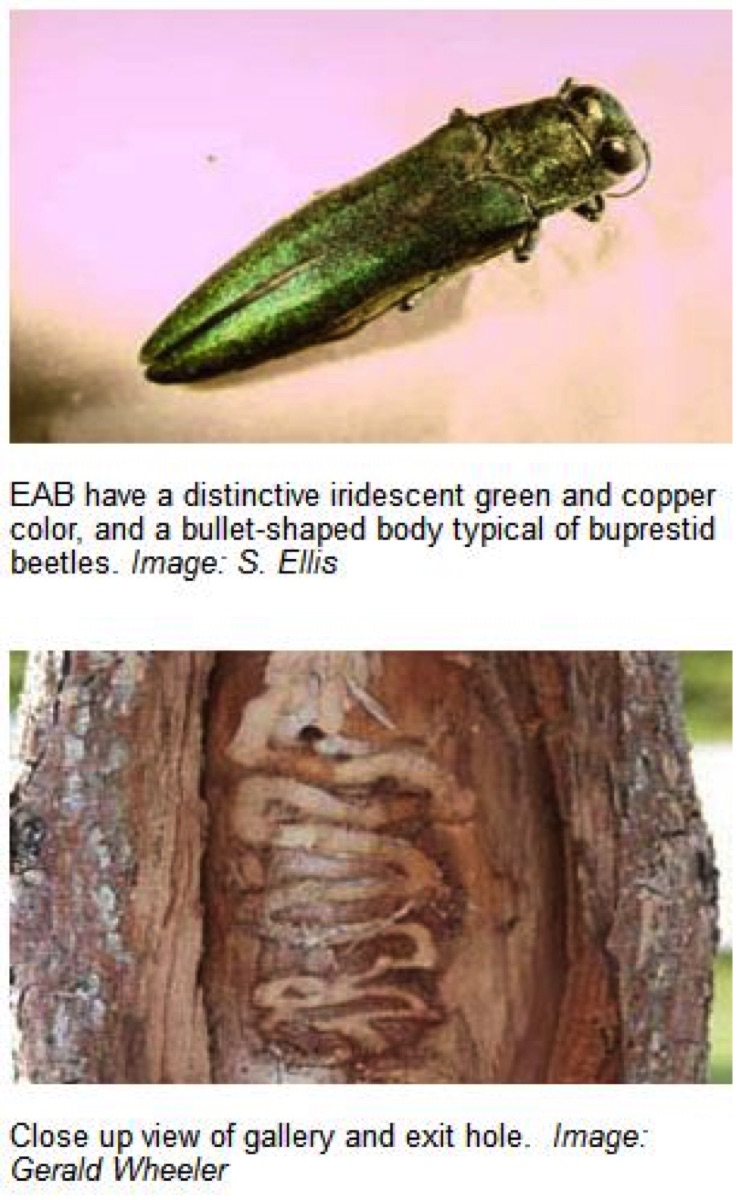 How To Identify And Control Emerald Ash Borer Damage In Colorado
January 27, 2014
The Emerald Ash Borer (EAB) is a devastating insect that kills ash trees by interrupting the vascular system, which reduces the tree's ability to move water and nutrients. EAB is responsible for the death or decline of over 50 million ash trees in 22 states since its initial discovery in Michigan in 2002.

In September 2013, the City of Boulder identified that EAB had entered the county and issued an Emergency Quarantine Notice. Among other restrictions, that means NO ash trees grown in Boulder County or firewood from Ash trees can leave its borders.

Because of their popularity in Colorado, many communities have been overplanted with ash trees. It's estimated that there are over 98,000 in Boulder and over 1.45 million ash trees in the greater Denver Metro area. Ash trees are popular because of their ability to grow in our soils as well as the aesthetic benefits they provide.

If you remember the recent Rocky Mountain Pine Beetle infestation in our mountains, this EAB biological catastrophe has the legs to make an equal economic impact, only it will be closer to home.
Symptoms of EAB Infestation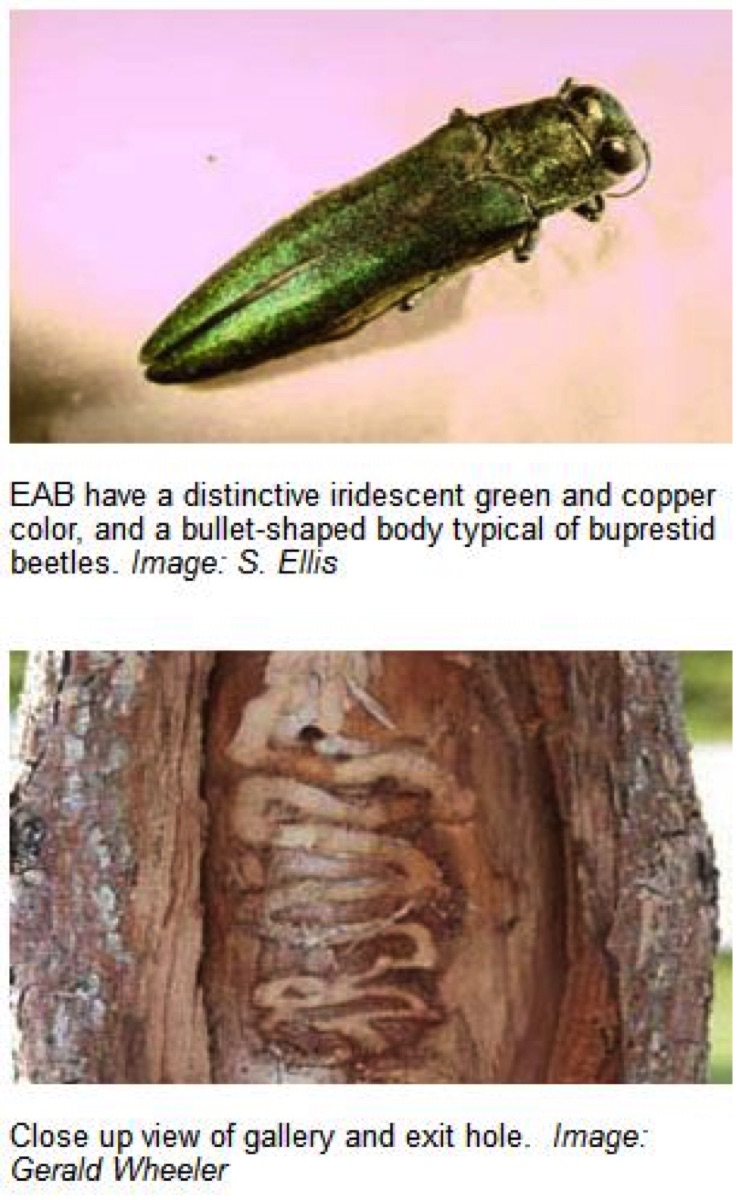 It's difficult to identify EAB damage in the winter season because there is no visible activity. When spring comes, you'll be able to identify that your ash trees have been targeted by the manner they "come back to life".
It's possible that EAB could infest an ash tree for 3 or 4 years before visible signs of decline of the tree. According to the Colorado Department of Agriculture, signs of infestation include:
Sparse leaves or branches in the upper part of the tree.

D-shaped exit holes about 1/8 inch wide.

New sprouts on the lower trunk or lower branches.

Vertical splits in the bark.

Winding S-shaped tunnels under the bark.

Increased woodpecker activity.
Resources for Controlling EAB Damage

1. www.eabcolorado.com - Colorado's Department of Agriculture has devoted an entire section of their website to the Emerald Ash Borer. Resources include: EAB Identification & Reporting, Photo Gallery, Instructions for Treatment and Handling of Regulated Ash Material from a Quarantined Area, Emergency Action Plan, and Frequently Asked Questions.
2. Local Horizon Programs - With the help of our vendor network, Horizon has put together preventative programs that will help you better manage your trees and control EAB damage, thus reducing the economic impact on you and your customers. Contact your local Horizon store for more information.