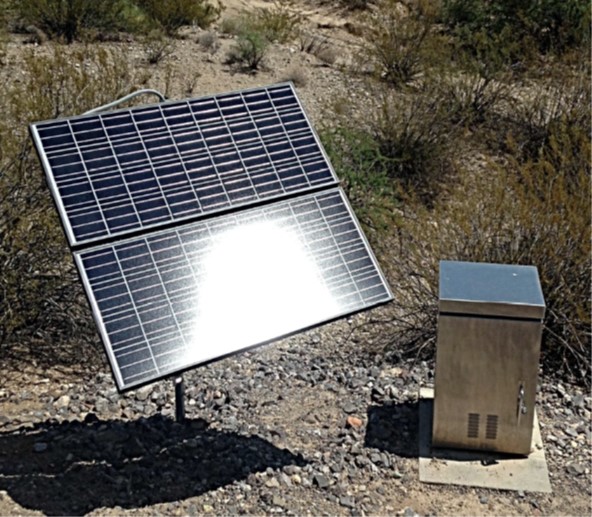 When doing a new irrigation install, electricity isn't always readily available. Whether you need to run a controller, pump or outdoor lighting system there are times when you need power in a remote area. And solar might just be the right solution for your project.
Solar offers an off-grid solution for your project needs. Much less costly than a power drop, solar is a simple low voltage option requiring minimal permitting helping you stay on time and on budget. There are several scenarios that are ideal for a solar solution:
Street medians
Temporary irrigation on new construction sites
When wire paths are blocked by trees, pavement or other obstacles
Power drops are cost prohibitive for the project
There are a variety of solar product options, depending on the scope and size of your project. Some of our partner Manufacturers like Hunter, Weathermatic and Baseline offer solar power systems that work with their controllers and components; however, even these products can be further enhanced to meet site specific needs. For the greatest, flexibility, Horizon Technical Services can engineer a solution to meet the specific needs of your project, integrating all electrical, irrigation and lighting components in to a customized enclosure for an easy onsite installation.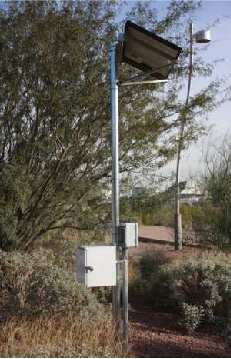 Solar isn't always the best option. But before you opt for an expensive power drop, or worse, refuse a project because of electrical challenges, contact Horizon to see if solar is the right solution for you.