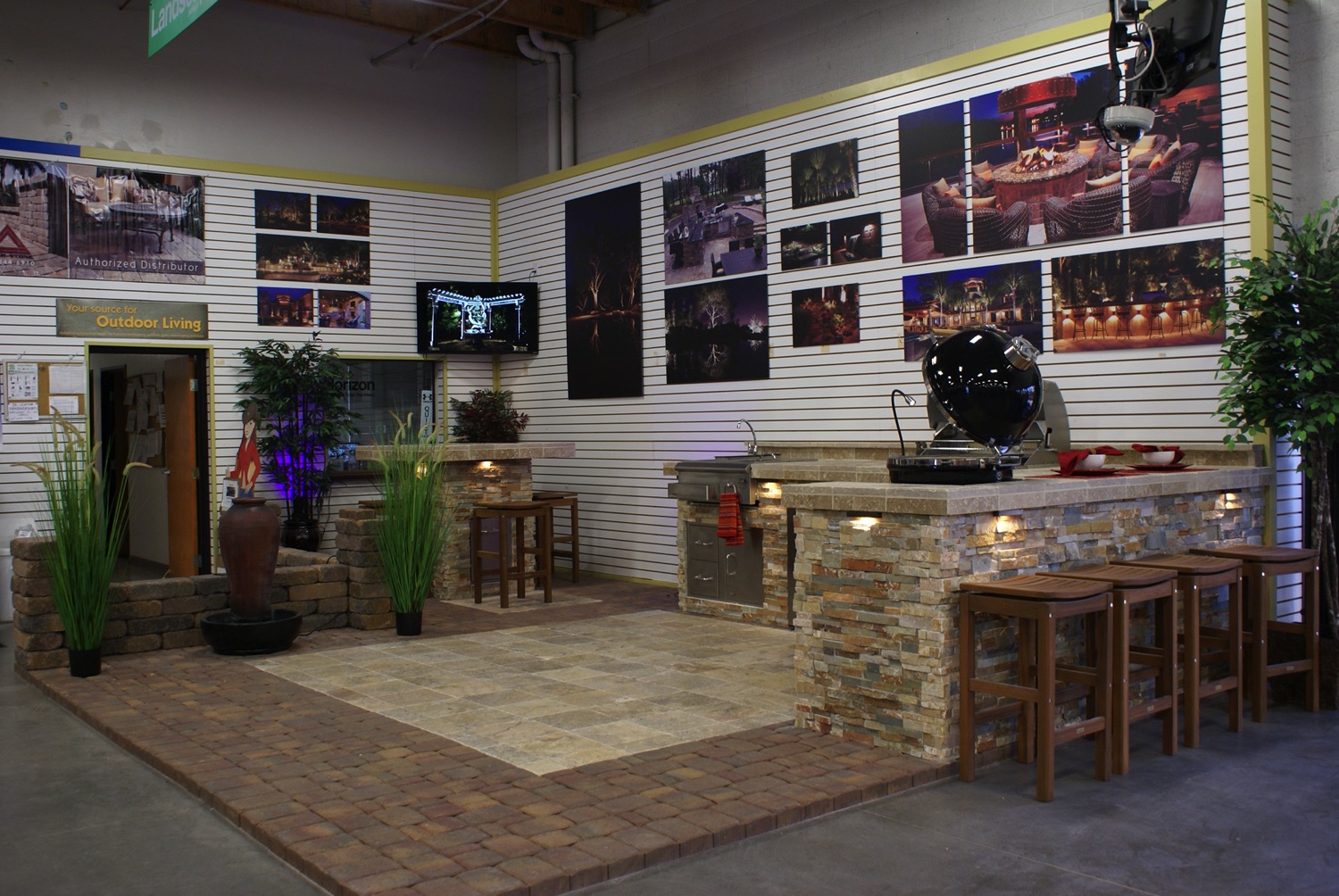 Horizon is proud to introduce a completely new idea in the green industry: Outdoor Living Showrooms.
Featured prominently inside of existing Horizon locations, these showrooms get popular outdoor living products out of the box so you can see what they look like when they're assembled and finished.
Each showroom utilizes colors and textures that are popular in the surrounding region and bring together outdoor living components such as pavers, fire pits, water features, lighting, and outdoor kitchens.
These showrooms are designed to help you close more business. This is the place to bring your customers when they need a little extra inspiration. Instead of having to rely on pictures in a catalog or product samples, each showroom features finished products that your customers can see and feel!
Current and Future Locations: