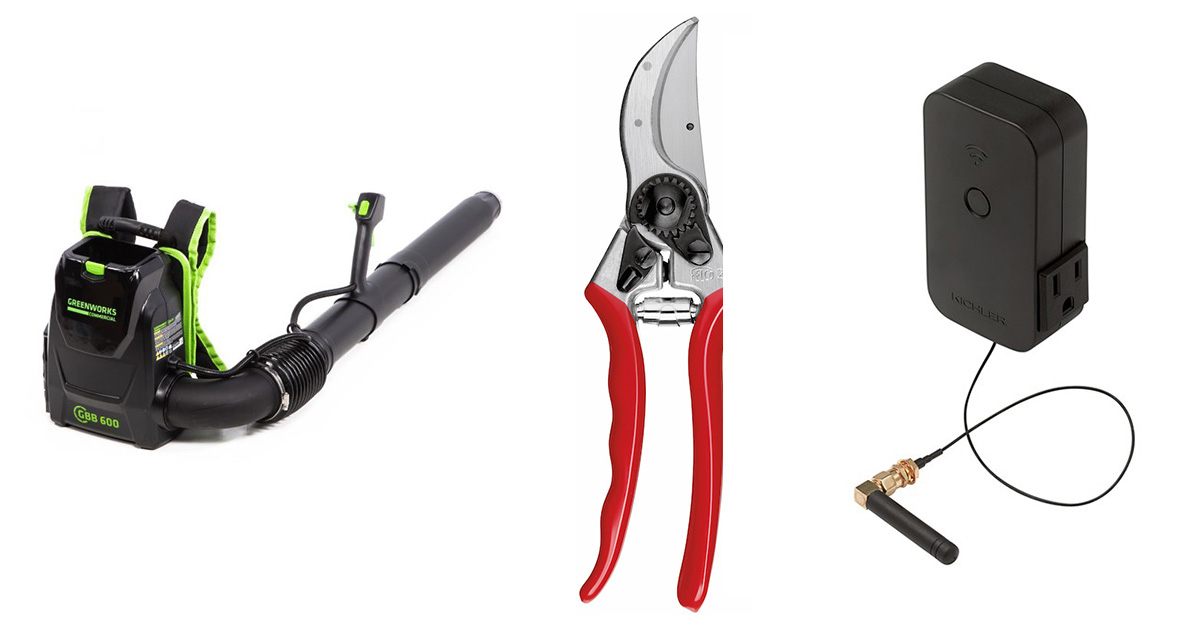 Christmas shopping at your favorite supply house? Sure! People appreciate quality products and getting contractor-grade products is a treat for friends and family alike. Don't believe us?
Felco Pruning Shears – These high quality, award winning pruning shears will last a lifetime. The unique right-left hand design is perfect for the leftie in your life! Also a great idea for employees.
Corona Hedge Shears – Corona's "Black Label" brand is designed for the professional and only available through wholesale distribution.
Greenworks Pro 82V Blower – Your best buddy won't believe the power in this battery blower! Comparable to a 63cc gas engine, this unit will blow for up to 60 minutes on high and 2 hours on low.
Sound by Vista - Blow them away with the VSSL-brand amplifier and its Wi-fi/Bluetooth streaming capabilities. And it is engineered to remain durable in all weather.
Kichler Smart Control Timer - Compact and easy to install, the Smart Control Timer works with the Kichler Connects™ app so they can digitally control landscape lights their your smartphone, tablet, or voice controlled home device
Smart Controller – Most people don't know about the advancements in technology that help them reduce water usage and better manage their turf. And with continued drought and water restrictions they will appreciate the savings.
These are just a few of fabulous presents on the shelves at Horizon. Swing by your local store and see what other ideas jump out to you. Heck, maybe a few might make your own wish list!
Happy holidays from Horizon!