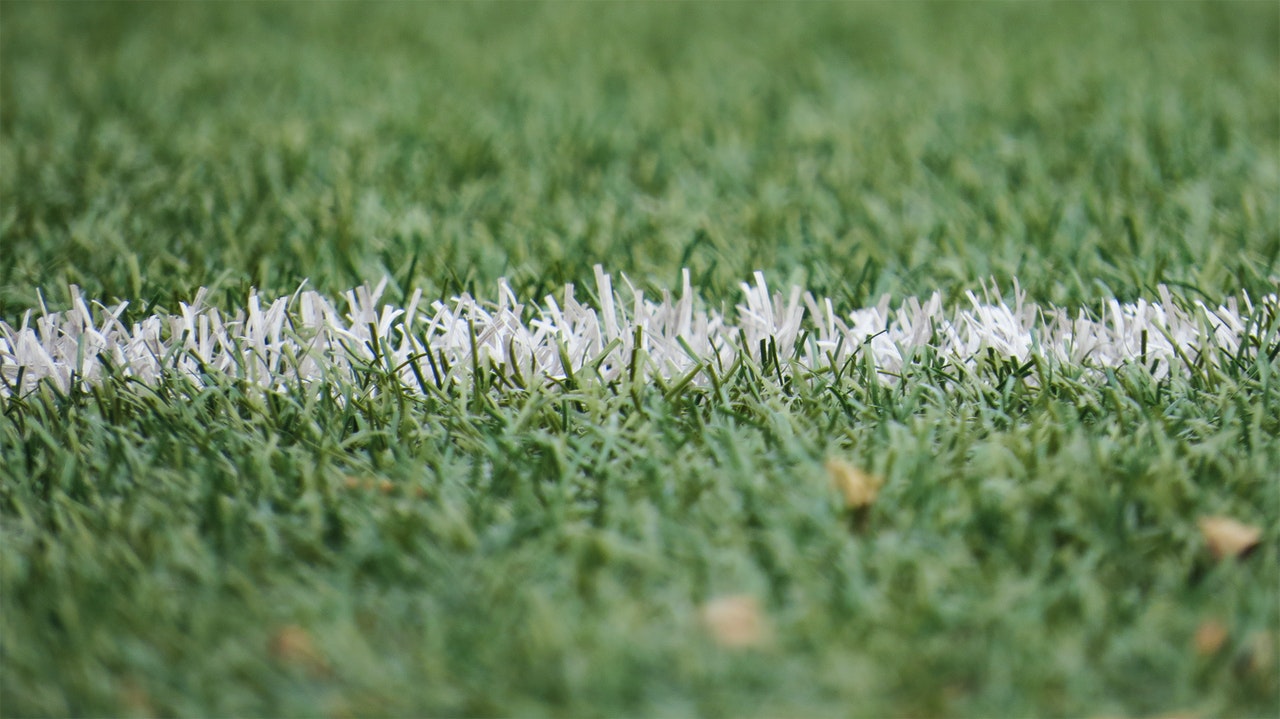 Thinking about getting into the synthetic turf installation business? According to IBIS World the artificial turf installation market in the U.S. is expected to reach $2.3 billion in 2023, partially driven by climate change and government regulation on watering restrictions. Getting into the synthetic turf business is relatively simple, but there are some key concepts you should be familiar with.
How do you evaluate the quality of the turf?
Face weight is the most used method for judging turf quality, which is the weight of the yarn in one square yard of turf (not including backing). Face weight is made up of several measurements.
Pile Height: the height of the blade from the backing to the tip, usually measured in inches.

Gauge: the distance between two rows of fibers in the turf. The most common gauge is 3/8", 3/4", and 5/16".

Stitch Rate: the number of synthetic turf stitches there are per 100 cm.

Dtex: measures the density of the turf. Gauge and stitch rate together determine the turf density.
Face weight falls between 30 – 90 ounces, with residential properties primarily using turf at 50 – 80 ounces. A higher face weight indicates higher density and durability, and obviously higher cost.
It is important to ask potential customers what the application is for so that you can steer them to the appropriate turf option. For example, a dog run typically uses a shorter, more durable blade vs. a light traffic area where appearance and feel are more important.
What are the differences in infill?
Infill is used on top of the turf between the fibers to provide weight, cushion and to help keep the turf blades vertical. Infill can be segmented into three categories: coated sand, raw sand or rubber.
Coated Sand – The latest in infill product technology uses coated sand typically infused with an antimicrobial agent to provide a longer lasting, odor and dust reducing application for pets, children and athletes. The coated sand is colored to blend in better with the turf.

Raw Sand – Most commonly quartz based, sand is available in either small or large granule sizes. The larger granules are standard for landscapes, while smaller granules are used in putting greens installations.

Crumb Rubber – Made from recycled tires, crumb rubber is typically used on sports fields and high traffic areas, such as playgrounds.
What's the right blade shape for my project?
While synthetic turf comes in a wide variety of colors and heights, the shape of the blade is consistent across most brands. Each shape provides a benefit for the specific application.
| | | |
| --- | --- | --- |
| Oval Fiber | | Soft to the touch. Typical in landscape installations. |
| Diamond De-Lustered Fiber | | Soft but sturdier. Ideal for commercial and large residential landscape projects. |
| Vista Fiber | | Shaped like a "V", this turf is stronger, more durable. |
| 3D "W" Fiber | | Strong fiber that can withstand heavy pressure. The turf will bounce back to its original state, despite the surface weight. |
| Flattened Oval with Spine Fiber | | Gives more realistic appearance. Creates strong blade core. |
| Omega Fiber | | Most frequently used in pet turf. |
| Mini "C" Shaped Fiber | | Gives turf natural look and soft feel. Primarily used on residential and commercial applications. |
| Mini "W" Shaped Fiber | | The "W" shape provides high durability. Used in high traffic areas such as playgrounds and sports fields. |
How long does a typical installation take?
While all installations vary, most projects will take approximately 1 – 3 days. Here are the common steps involved in a basic synthetic turf installation:
Pre-installation – Remove existing materials, uncover all irrigation and wiring, cap irrigation.

Base preparation – Install crushed base, drainage and smooth surface.

Compact base – Using a plate compactor, tamper or roller.

Weed Fabric layer – Optional and not recommended for pet installations.

Lay turf – Be sure to consider the natural blade direction for appearance. Use tools such as a "wonder bar" to hide edges against hardscape or edging.

Apply infill – Using a power brush like the Echo PAS-2620 will force grass blades upright to allow you to apply infill effectively.

Final groom – Power brush the turf.
How do I get started?
Check out this how-to video on how to install synthetic turf. Plus, major turf manufacturers such as Synthetic Grass Warehouse and Global Synthetic Turf offer resources such as installation and maintenance tips, cost estimators and design ideas. And finally, all your local Horizon stores offer free samples to help you close the deal!