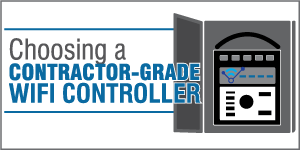 There are many choices for WiFi controllers on the market today. Many of the better-known brands are intended for homeowner use, not the landscape professional. You need a product that allows you to securely manage your client's system, whether it's to adjust programs or troubleshoot remotely.
Hunter Industries, Rain Bird and Toro Irrigation all offer contractor-grade WiFi controllers, each providing a different level of sophistication and management. Below is a quick summary of all three products.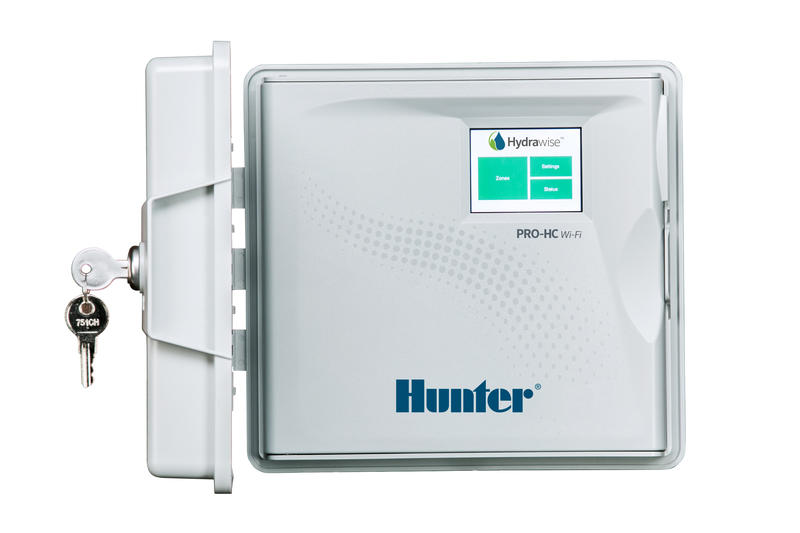 Hunter Hydrawise
Hunter Industries combines cloud software with their innovative and reliable irrigation controllers to provide an outstanding connected platform. Driven by Hydrawise cloud software, the Hunter WiFi offering is user-friendly, with a feature set that appeals to both homeowners and contractors. Remote access is possible through either the Hydrawise app (iOS or Android compatible devices) or online through their cloud software.
Key product features include:
Predictive Watering Adjustments based on web-based weather data brings up to 50 percent in water savings
Multi-site water management that allows access to multiple controllers anytime
Integrates with Amazon Alexa
The Hunter Hydrawise control system is available in the following controller formats:
Pro-C Hydrawise: The Pro-C Hydrawise™ combines the power of Wi-Fi-based irrigation management and the convenience of modular functionality into one next-generation controller. Starting with a 4 stations base, the controller is expandable to 16 stations.
Pro-HC: Available in 6, 12 and 24 fixed station controllers – both indoor and outdoor models.
X2 with WAND: The X2 controller combines the functionality of the popular X-Core® controller with the option to add Wi-Fi for remote management and advanced water-saving features using Hunter's industry-leading Hydrawise® software. Available in 4, 6, 8 or 14 fixed station models.
HPC-FP: The Hydrawise Pro-C Face Panel brings the Pro-C controller into the world of Wi-Fi irrigation management — with no re-installation or rewiring required. The replacement panel can be retrofitted into to any Pro-C controller manufactured after 2014.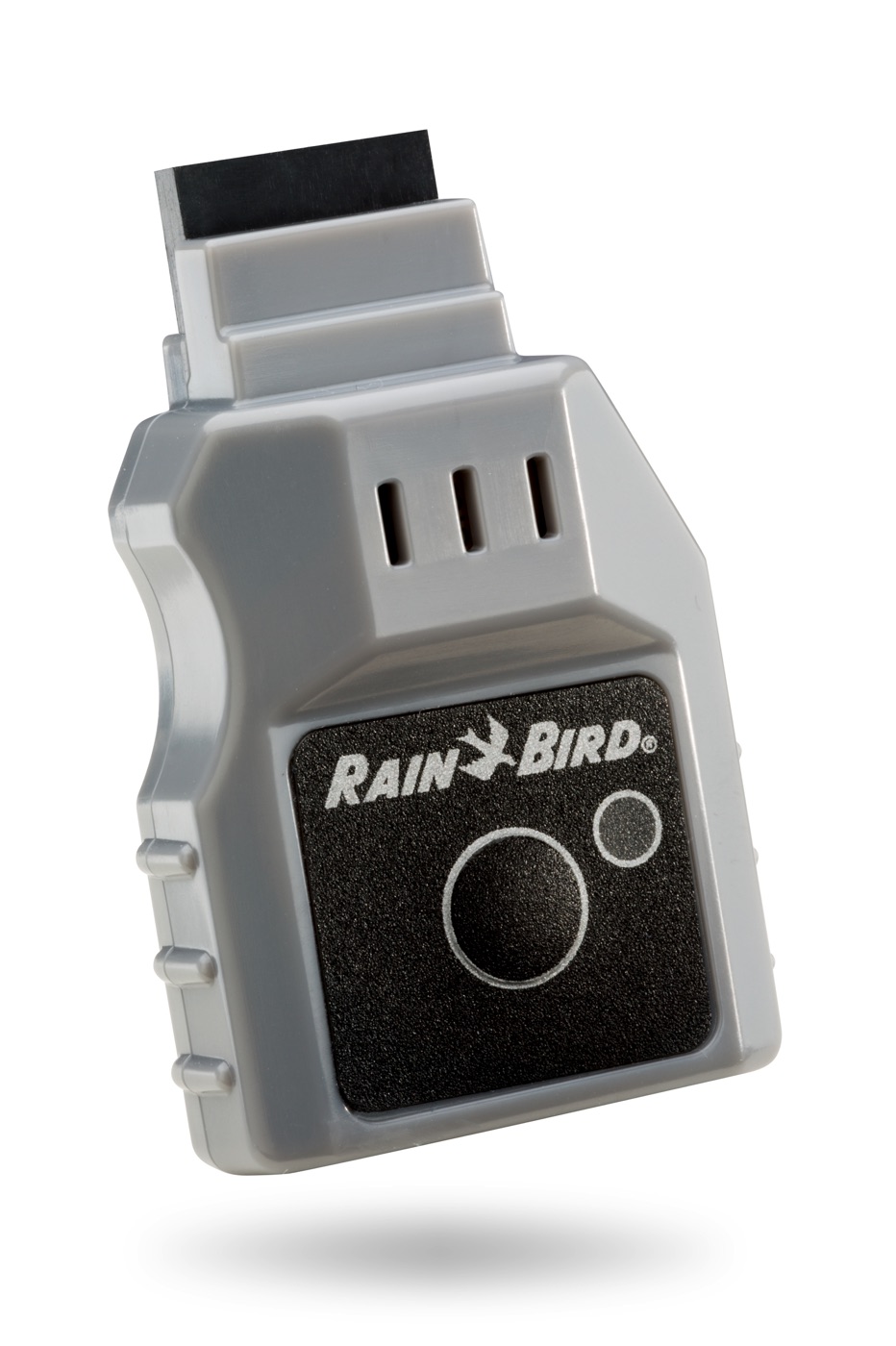 Rain Bird LNK Module:
The Rain Bird LNK WiFi Module allows easy access and control of an irrigation system from anywhere in the world. With the LNK WiFi Module and mobile app (iOS or Android compatible devices), users get access to off-site management, real-time alerts and advanced water management tools via their smart phone or tablet.
Key product features include:
Automatic weather adjustments provide daily run time changes, saving up to 50% in water
Compatible professional app features allow for simple multi-site management and as well as remote diagnostics by landscape professionals
Integrates with Amazon Alexa
The Rain Bird LNK WiFi Module upgrades the following WiFi-ready controllers:
ESP-Me: Scalable from 4 to 22 stations, the Rain Bird ESPMe controller provides a 1-stop solution from residential to light commercial applications.
ESP-TM2: Available in 4, 6 8 and 12 station models, the ESP-TM2 is the perfect choice for residential irrigation systems.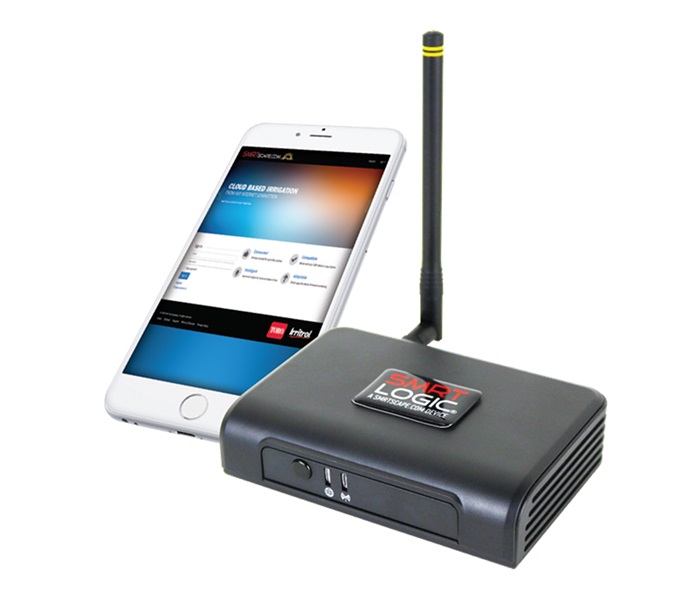 Toro SMRT Logic
Toro SMRT Logic is a WiFi gateway that plugs directly in to the homeowner's router rather than relying on their WiFi network, ensuring a more secure connection. Once plugged in, use the SMRTscape app or website to register the product and connect the controller, transformer, or AUX relay. Unlike competitive products, SRMT Logic will not only control the irrigation system, but any 120V-powered indoor or outdoor device with a Wireless Auxiliary Relay (e.g., pond lights, fountains, awnings, Holiday lights, or indoor lamps).
Key product features include:
Remote control of the irrigation, outdoor lighting, and other landscape features through any smartphone, tablet, or computer.
Can connect with Irritrol Climate Logic products for automatic weather adjustment based on current and historical weather data
Secure communication path and nearly three times the communication distance of a typical Wi-Fi router.
Simple Plug & Play installation
Integrates with Amazon Echo and Google Home devices
Toro SMRT Logic is compatible with the following Toro/Irritrol controllers
Toro Evolution Series
Toro TMC Series
Irritrol Rain Dial
Irritrol Total Control
Irritrol Kwik Dial
Horizon is a proud supplier of all the WiFi controllers above, and we'd be happy to help you Get Connected on your next installation.