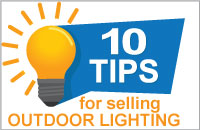 Inspired by our partners at FX Lighting
#1 ON-SITE DEMOS
There is no better way to sell outdoor lighting than an on-site demo. Once the homeowner sees the effect of their new lighting it's hard to say no. Upsell trick: use the opportunity to show your client what a difference a few more fixtures can make & present two quotes. Make sure a Demo Kits is part of your selling tools.
#2 DON'T UNDERESTIMATE THE VALUE OF EXPERTISE
Having a dedicated "lighting" crew manager will not only help you close the sale, but it will expedite the design and installation process. There are a number of training opportunities available from manufacturers & suppliers alike, including Horizon.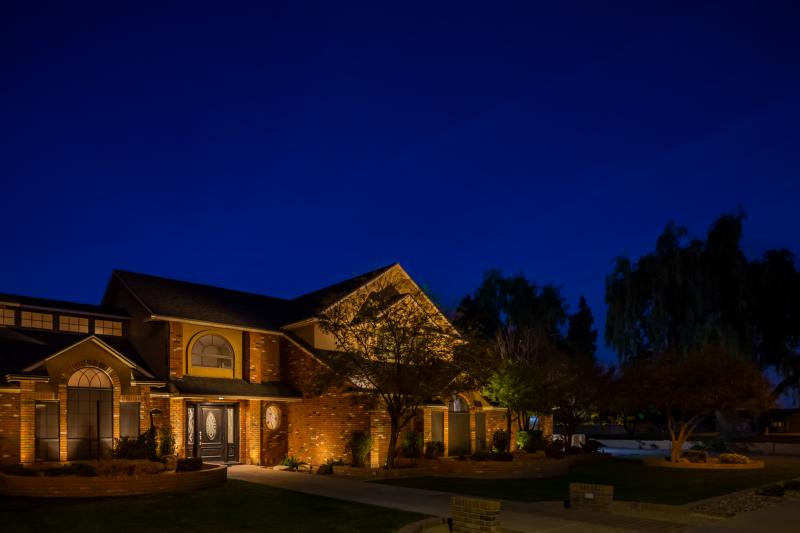 #3 EVERY QUOTE SHOULD INCLUDE LIGHTING
Include a lighting quote on every project bid. Many homeowners don't have lighting front of mind when planning a new landscape project. And most don't know the service can be done by their irrigation guy. Including it on the quote opens the door for a conversation on investing in landscape lighting.
#4 INCLUDE A MAINTENANCE CONTRACT
Continued maintenance on a lighting install isn't just an add-on, it's a value add to your client. As the landscaping grows and expands, so does the need for fixtures to be added, adjusted and even moved to maintain the effect of the design. Even with LED fixtures, you still need to return to the site 2-4 times a year to check splices, clean lenses, etc.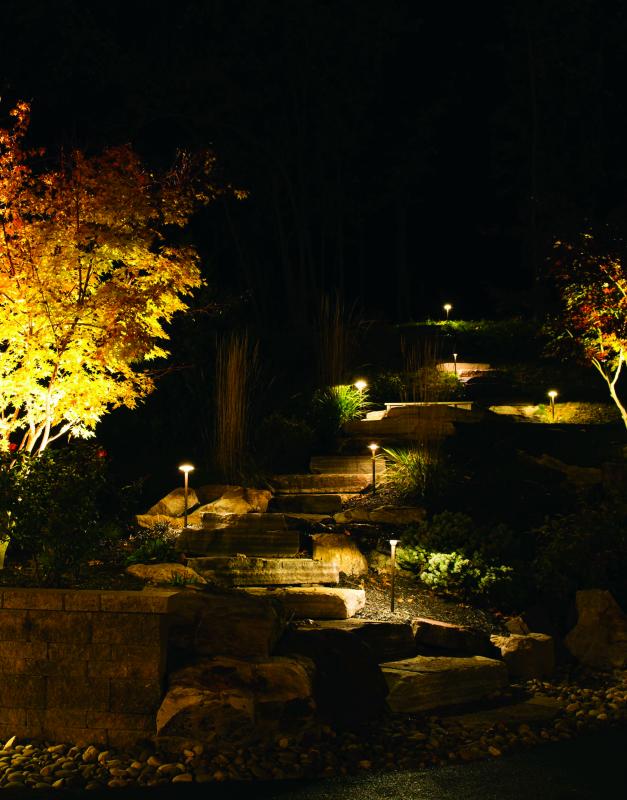 #5 MAKE ADJUSTMENTS AT NIGHT
Don't try to guess – come back and after dark to make any final adjustments on every job. Even small changes can make a big difference.
#6 PLAN FOR GROWTH
Anticipate installing in phases in your design. As the landscape matures many homeowners will want to add new fixtures, showcase new areas, or improve the overall effect.
Make sure you have room for additional fixtures on each run as well as the transformer.
During installation (while the trench is open) include low voltage wire in potential growth areas. The additional cost of the wire will pay for itself in labor savings on the next phase.
Presume growth when recommending a transformer wattage. Again, paying a little more for a larger transformer now will save the client from having to buy a second transformer down the road.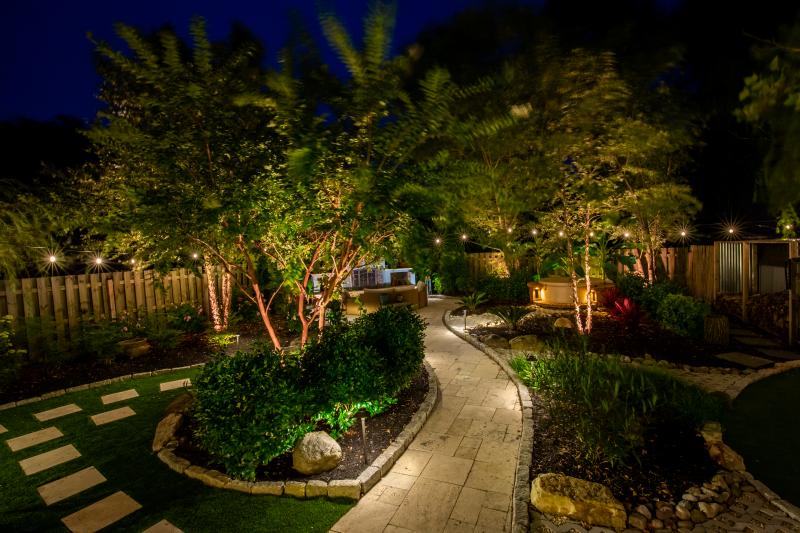 #7 QUOTE A BETTER AND BEST DESIGN
Give your client options in pricing and design. But remember, the satisfaction of your client is important so don't offer a good and better, but rather a choice between better and best (premium).
#8 TAKE PICTURES AT NIGHT
Build your portfolio by taking plenty of pictures of every installation. For extraordinary jobs, use a professional photographer. When selling a service like landscape lighting, having pictures increases confidence in your abilities to do the job right.
#9 CHARGE A DESIGN FEE
Charge a fee for your design service that they can use as a credit toward the installation. This will help you weed out the "looky-loos", allowing you to focus on actual potential clients.
#10 LIGHTING MANTRAS TO EMBRACE
More fixtures, less wattage
More down lights, less path lights
Show the effect of the light, not the source